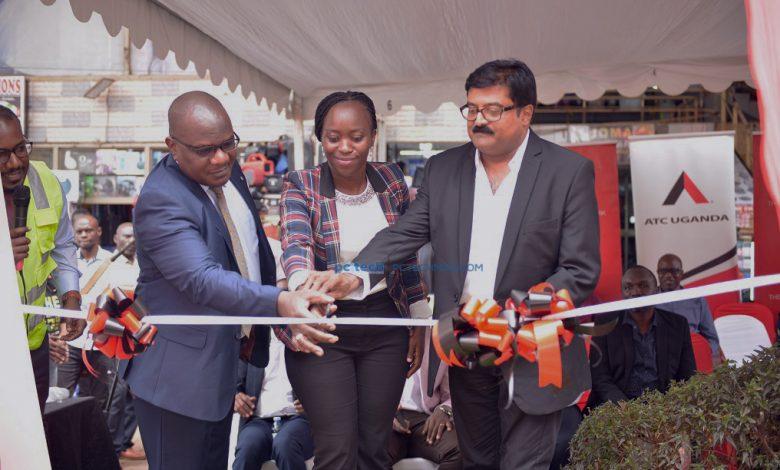 ATC Uganda in partnership with Airtel Uganda launched the installation of smart poles in the country. Despite the fact that ATC Uganda has been rolling out the installation of smart poles in the country, the official announcement made in partnership with Airtel Uganda today is significant because it marks the transition in Uganda's telecommunications sector to modern technology.
Dorothy Kabagambe Ssemanda, the CEO of ATC Uganda, said they continue to lead the way in providing modern telecommunication technology, specifically for urban centers where the country continues to experience an increase in population growth, which has led to increased demand for high-quality voice and data services.
"These densely populated areas require a combination of modern-day technologies that require minimal space and sustainable green power sources, while also providing the required infrastructure for the telecommunications sector," Ssemanda remarked.
Smart Pole is a form of DAS technology and is specially designed to resolve service gaps that result from mobile data growth and highly trafficked areas. Furthermore, the poles are designed to facilitate the transition to 5G internet technology, and ATC Uganda continues to work closely with all mobile network operators to support the transition to 5G.
Addressing the press on this invention, Airtel Uganda Managing Director, Mr. Manoj Murali, said the telco is routinely improving its voice, data, devices, and financial services based on its customers' feedback.
"Our customers in built-up areas sometimes experience intermittent coverage because of the high-rise buildings." The smart pole will change this and enable us to deliver on our commitment to keeping them connected." "As part of our sustainable environmental stewardship, we needed a smart pole that is eco-friendly," explained Murali, congratulating the ATC Ugandan team for delivering on this assignment.
Ten (10) smart poles have so far been installed, and according to Ssemanda, they (ATC Uganda) have a plan to install fifty (50) more poles around Kampala before expanding to other cities, including Gulu, Lira, Mbarara, and Homia. On the sidelines of the launch, Ssemanda did confirm to PC Tech Magazine that they plan on working with all telecommunication companies to improve service delivery; however, she didn't mention when they plan to announce a partnership with the rest of the telcos.
Ssemanda remarked that the smart poles will offer seamless services, noting that customers that carry out their businesses online, such as eCommerce, will have a stable, fast, and swift network.
The smart poles are part of the Kampala City Council Authority's (KCCA) smart city plan, according to David Luyimbazi, deputy executive director. "This smart city initiative we have, we can not implement alone," he said. "We can't." "We need to come together with private sector partners (such as ATC Uganda) and drive this agenda."
Luyimbazi further went on to say that to achieve a smart city, you implement ICT solutions that make services easier. "Installing smart poles documents this as helpful rather than disruptive—thus helping the government deliver better." He concluded by saying, "We are not just installing smart poles for the sake of it." "Get a photo opportunity and go home." "We should have measurable goals."
Ssemanda appreciated Airtel Uganda for the strategic partnership aimed at improving the quality of telecommunications services in Kampala. In addition, he thanked KCCA for their participation in the Smart Pole initiative, which aimed to illuminate various parts of the city.