Airtel
Education and Skilling
Telecoms
Airtel Uganda Connects 60 Underserved Schools to the Internet
Airtel Uganda is connecting internet to underserved schools with the primary goal of increasing access to digital learning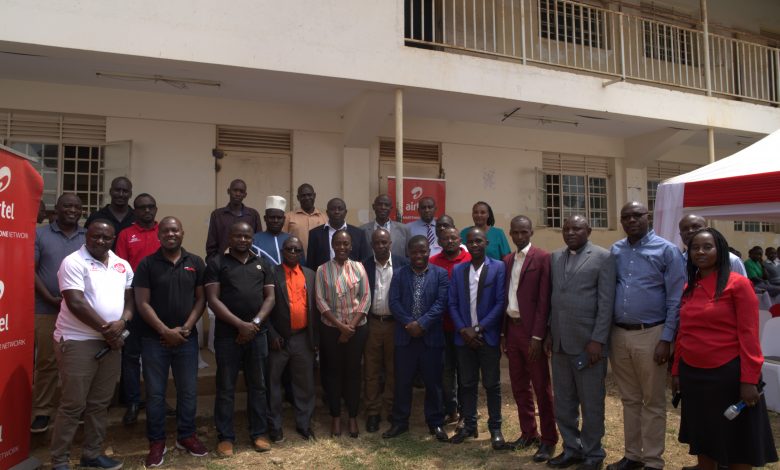 In October 2022, Uganda marked her 60 Years of Independence —and as part of the celebration, Airtel Uganda kick-started a campaign to connect 60 underserved schools across the country to the internet with the primary goal of increasing access to digital learning as well as improving the quality of education in the country.
The telco will extend internet connections to 60 schools in different regions of Uganda including Eastern, Western, Central, and the northern region.
Ms. Faith Bugonzi, Brand Strategy Manager at Airtel Uganda, while addressing the press said, "The activity aligns with our Transforming Lives Agenda under the Airtel Cares program in Education, Health, and Agriculture that is designed to support community projects to realize their full potential through leveraging the power of technology and access to internet services."
Bugonzi further explained that "As a key sector player, we believe access to the internet should be extended even to the underserved communities to increase channels through which learners acquire information and knowledge which in the end will inspire their success and growth, as well as stimulate the development in communities around them."
Some of the selected schools include Kisaana Secondary School, Adjumani Model Secondary School, Otuke Secondary School, Kapchorwa Muslim High Schoo, and Kagamba S.S. School among others.
Ms. Nantege Florence, Head Teacher at Bulamu Seed Secondary School commended Airtel's role in championing the penetration of internet access in different regions across the country mentioning that, "The support extended to the schools will go a long way in helping learners have access to e-learning which is advanced and offers a competitive advantage for the learners and the school."
According to the 2022 quarter 2 market survey report, over 23.7 million broadband subscriptions were registered, translating into a broadband penetration of 55 internet connections for every 100 Ugandans.
"The digital era requires the constant integration of e-learning to the curriculum so that our learners are able to compete effectively with those from across the globe since ICT is becoming a major driving force in transforming education worldwide," said Bugonzi. "Airtel remains committed to supporting people and communities in which we operate through our Corporate Social Responsibility agenda under the Airtel cares program whose pillars of; Education, Agriculture, and Health are designed to improve our people's livelihood."