Education and Skilling
Featured
MTN
News
Sponsored
MTN Uganda, Enabel Unveil ICT Training Lab at Uganda Technical College
Uganda Technical College, Kyema gets a fully furnished ICT lab as part of the second phase of the ICT for vocational institutions program under the Enabel-MTN partnership worth UGX297 million.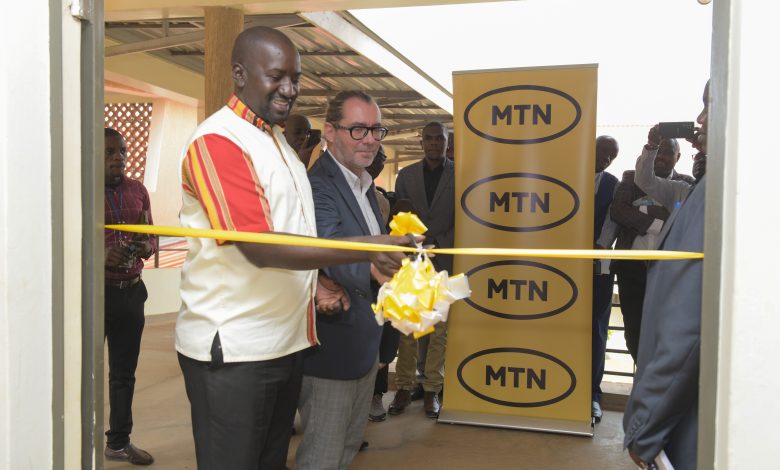 MTN Uganda and Enabel handed over a fully furnished ICT laboratory to Uganda Technical College, Kyema, in Masindi District to boost the country's much-needed ICT-enhanced learning and digital skills. The College offers courses at the diploma level on government sponsorship and private scheme in mechanical engineering, electrical engineering, water engineering, civil engineering, and architecture.
The newly unveiled ICT training facility comes with a 10-computer lab with a power stabilizer, uninterrupted power supply and four batteries, high-speed internet connectivity for one year, and production of 30 "how to videos" and training on videography.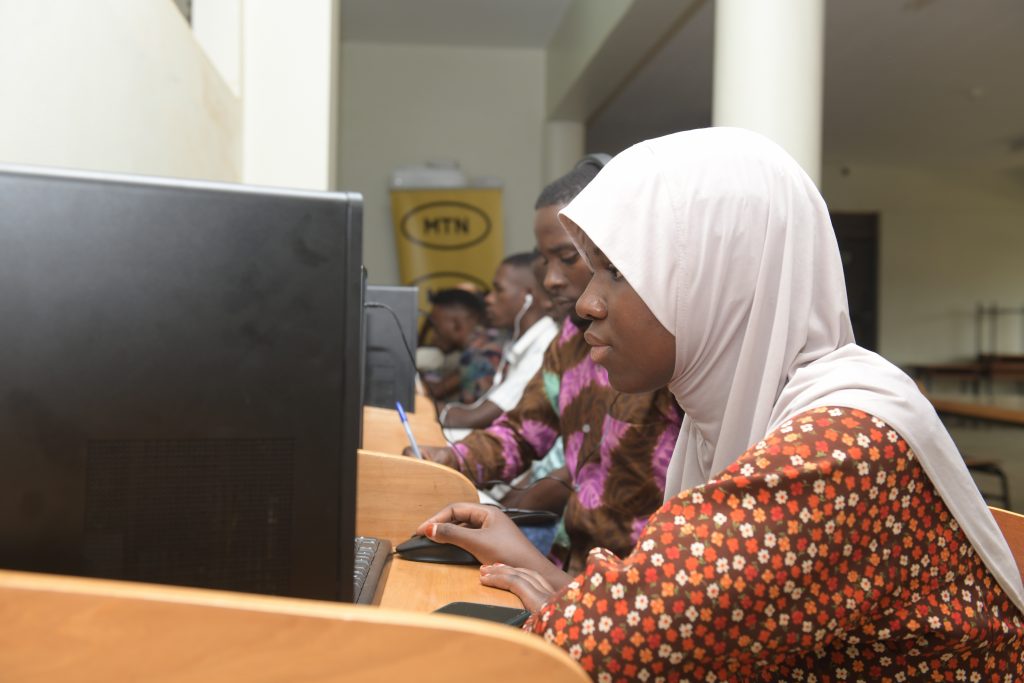 The ICT Lab is part of the second phase of the ICT for vocational institutions program under the Enabel-MTN partnership worth UGX297 million. Other beneficiary institutions include Hoima millennium Business School and Kasese Youth Polytechnic.
Mr. Andrew Tusubira, the head of the commercial at MTN Uganda, said ICT labs in vocational educational institutions could greatly impact learning skills as students access new techniques; promote and strengthen teacher training, and lower costs associated with the conventional learning methods.
"As MTN Uganda, we recognize our incredible responsibility to ensure that no one is left behind in the profound evolution to a digital future," he said. "We know that access to affordable communication has the power to change lives and bridge inequalities and this is why we focus on increasing access, particularly in vocational educational institutions," he said.
Mr. Tusubira said the telecom company believes that deepening access and use of ICT will not only drive a reduction in the cost of data and voice but also improve the lives of the communities.
This development comes at the time the Uganda government is fast-tracking its 2040 digital vision to empower its citizens as it strives to achieve the goals of universal inclusion, sustainable development, economic progress, and poverty eradication through digital innovation combining initiatives across multiple sectors.
In his remarks during the handover ceremony, Masindi District Deputy CAO who was also the chief guest, Mr. Owilli Robert Abia, congratulated MTN Uganda and Enabel for extending ICT support to the country's technical institutions to boost the students' digital skills.
"ICTs have become part of educational practice globally in the technical and vocational training institutions to offer the appropriate skills that resonate to the changes in the labor market," he said.
He added, "I am glad that MT Uganda and Enabel have identified the ICT gap in our vocational institutions and have decided to rescue the situation for the good of our population."
In the first phase which started in 2018, MTN Uganda in partnership with Enabel supported the establishment of similar ICT laboratories at Amelo Technical Institute located in Adjuman District, St. Simon Peter's Vocational Training Centre in Hoima District, and St. Daniel Comboni Polytechnic in Moroto District.