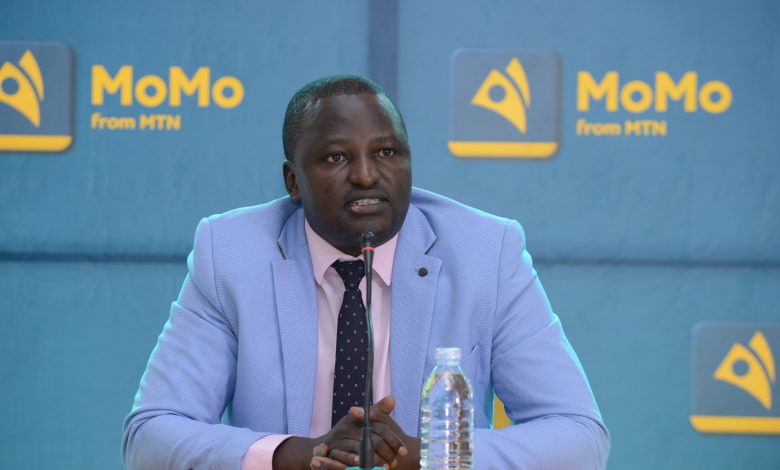 MTN Mobile Money customers can now reverse money sent wrongly by initiating a reversal on their own with the new MTN MoMo self-initiated reversal function on the MTN MoMo service menu. This implies that MTN MoMo customers shall now be able to save their money sent wrongly or to the wrong recipients on their own to avoid losing it.
Money sent wrongly has been a pain point to customers and also a high-traffic driver into the MTN call centers and service centers. Name verification was introduced along the way to minimize this risk but it still happens due to various reasons. Now with the MTN MoMo self-reversal feature, customers can simply initiate a reversal in time, by dialing *165*8# yes and selecting option 7 to initiate a reversal that blocks their money from getting withdrawn. Thereafter, complete the reversal by contacting the MTN call center on 100.
Mr. Richard Yego MTN Mobile Money Uganda Limited Managing Director said that the MTN MoMo self-reversal function was introduced to enable customers to save money that has been wrongly sent, in time.
"The MTN MoMo Self-initiated reversal shall enable customers to instantly reverse money sent wrongly to avoid cash-out by the wrong recipients. This process is faster and easier. However, do remember to contact our call center by dialing 100 once you have blocked the money in the wallet as the real process of reversal will require you to get in touch with us," Yego explained.
Yego further highlighted that the Self-Initiated reversal money will be reserved for six days from the time the initiation is done by the sender. If the reversal is not completed, the money will be returned to the wrong recipient. To avoid this, customers are advised to call 100 after initiating a reversal in order to have it completed in time. Alternatively, the wrong recipient can approve the reversal. This is a protective measure put in place to prevent the reversal of genuine transactions.
This service is limited to peer-to-peer (customer-to-customer) transactions and is valid for transactions made within the last 24 hours and for amounts not below UGX500.  For partly used funds by the wrong recipient, the sender will be notified to call the MTN customer helpline for assistance.
This initiative underpins MTN's commitment to delivering a next-generation customer service experience defined by convenience, safety, and peace of mind as it delivers the benefits of a modern connected world to all.
How to initiate a MoMo Reversal (Step-by-step)
Dial *165#.
Select Option 8 (My Account).
Select Option 7 (Initiate Reversal) to see the last 3 transactions you performed.
Select the transaction you want to reverse.
Enter your PIN. You will receive a confirmation that the recipient has been blocked from withdrawing the money.
Call Customer Care on 100 to complete the reversal within 6 days.