Editor's Pick
Featured
Technology
Things to Consider When Looking for an IT Support Provider
There are many things to consider when looking for an IT service provider. Before hiring them, make sure you know what your needs entail and that the company has enough expertise, experience, structure, price range, testimonials.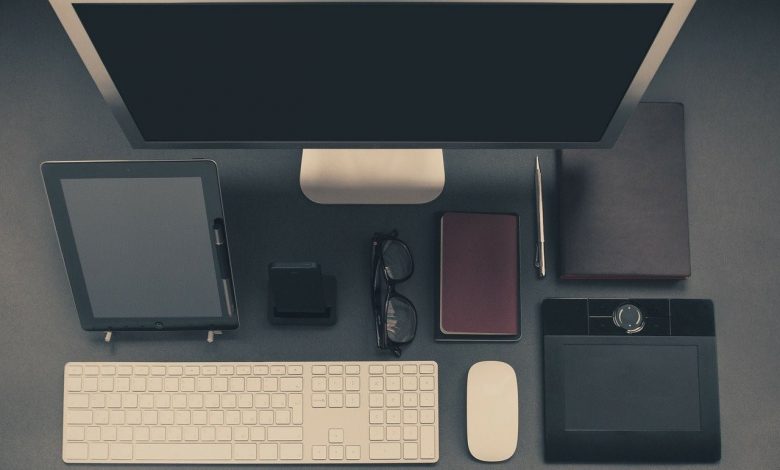 When you need IT support, who do you turn to? We all have different preferences when it comes to choosing an IT provider. Some people are willing to pay more for better service, while others are happy with the cheapest option. Whatever your preference is, you should consider several things before deciding which company will best suit your needs.
The following article discusses some of these factors, so you can make the right choice. Here is the list.
Experience
When choosing an IT company, experience is an essential factor. If you have an issue, the last thing you want to do is hire someone who can't resolve it. Choosing a company that has been around for a while and has experience with similar issues will help ensure your problem gets handled properly on time.
You will need a company that has a proven track record, is reliable and professional. Make sure you check out their online reviews to see what past customers have said about the company's performance in the field. You should also check on their portfolio, so you get an idea of the types of projects they have worked on.
Customer Service and Support
Customer service is essential, especially when you have an issue that needs to be resolved. The last thing you want is a company that doesn't care about your problem or isn't willing to help resolve it in the quickest manner possible. The folks at Mustard IT promise a response in 15 minutes, providing a good example of how fast an IT service provider should be able to respond. You don't have to wait days or weeks for help.
When you need IT support, the most important factor is whether you can get it when you need it and how quickly. Whether your issue requires a quick response because of time constraints or if there's no rush to resolve things, make sure that any company you consider will be able to meet all of your expectations in terms of customer service.
Industry Recognition
There are a lot of companies out there that claim to be the best at providing IT support, but only some have been recognized as leaders in their field. Being industry-recognized means being well known for your excellent service and expertise.
When you need help with an issue, it's important to know that you're going to a recognized and respected company. This recognition can come in the form of awards, membership to a reputable organization, or third-party reviews that confirm their quality of service. You need to check the relevant competency documents for any company you consider hiring. This way, you will be sure to have a company recognized as an industry leader.
Flexibility and Compatibility
When you need help with your IT, they should adapt to any changes or updates that may occur in the future. You don't want a provider who doesn't know how to work around new issues or upcoming technologies because this will cause problems for you and your business.
As we all know, technology is constantly changing. If a company is flexible, it means they will quickly adapt when the need arises so that everything runs smoothly for you. They should also have experience with all types of software and devices to avoid compatibility issues when using their services. With this, your company will keep up with the times and continue providing excellent service.
Organization Structure
Who will you contact when there is an issue? Will the company have a department of experts, or does everything fall on one person's shoulders? These are all important questions that need answers before hiring any IT support provider. Make sure you know who you're going to be working with and that they will have the expertise required for your needs.
When looking at a company, you should consider how it is structured, both personally and professionally. Will there be one person who deals with everything or multiple people? Do they all work together on problems, or do different employees specialize in different areas of IT service? You need to know this information before hiring a company to have the best experience possible with them.
Price and Service Plans
You need to determine what sort of budget or price range is required for your IT support needs. You don't want a provider who charges an arm and a leg because it will cost too much, but you also don't want an affordable company that doesn't offer good service.
The most important thing to consider when seeking IT support is the price you will be paying for their services. You indeed get what you pay for, so make sure not to choose an expensive option if it will not deliver quality results and service in return. This doesn't mean you have to go for the least expensive option, so consider what works best with your budget and preference.
Client Testimonials
Testimonials are important because they can tell you how other companies have experienced the service of any potential providers. What did their experience with them entail? How long ago were they working together, and what was the outcome? This information will help give you a better idea about whether or not this company is right for your needs.
When looking at a company, you should consider the testimonials they have received from their clients. These can come in many forms, such as reviews on third-party websites or direct quotes and comments. Any positive feedback will tell you that it is a company worth looking into further because of their good service and expertise with any IT needs your business may require.
Geographical Location of the Provider
Where is their headquarters located? Where are they physically present in your area? The geographical location of the IT provider is among the main tips for choosing an IT provider. This can be important if you require on-site service or support. You need to know that the company will have an office nearby to quickly attend to any problems that may arise with your hardware, software, etc.
While they can do some IT services remotely, some will require the company to be present at your business. If this is the case, you need to know where they are located so that there isn't any inconvenience for either party when it comes time for them to attend your office or site.
In conclusion, there are many things to consider when looking for an IT service provider. Before hiring them, make sure you know what your needs entail and that the company has enough expertise, experience, structure, price range, testimonials, etc. Use the tips in this blog post to help you get a reliable IT company for your business.