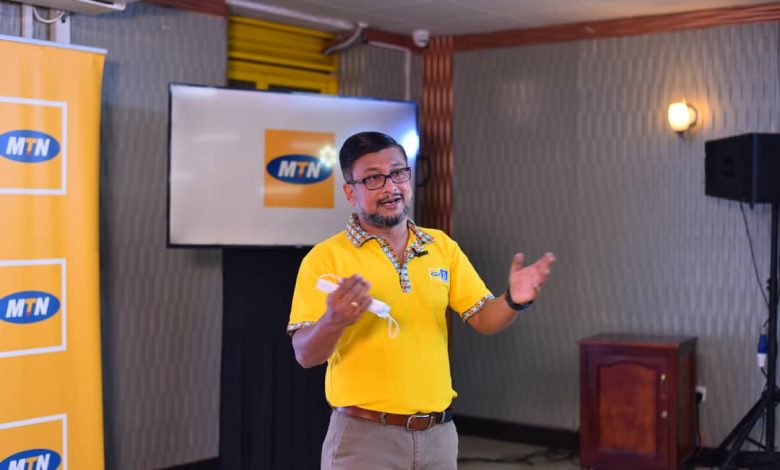 MTN Uganda in partnership with ATechnos have today launched a first of its kind across MTN markets —a free gaming service dubbed "MTN GoGames" to offer MTN customers access to a huge catalogue of mobile games that can be played with or without any gaming experience. However, the service has a selection of premium games for advanced game-players, which may be played at a small fee of as low as UGX500 per day or UGX3000 per month.
The games can be played with or without data.
Somdev Sen, MTN Uganda Chief Marketing Officer said the service is launched to deliver simple fun to MTN customers and break away for awhile from the seriousness that is happening.
"We've created a platform that delivers simple fun to our customers at any point in time. The past year has without a doubt been intense, and even as we take on this year, several serious situations lie ahead of us. We however believe that MTN GoGames will enable us to take a break from all the seriousness and have some fun even if it is just for a few minutes as we unwind," said Sen.
"We are excited to partner with MTN to offer this service," said Apurv Modi, Co-Founder and Managing Director of ATechnos.
MTN GoGames is a product delivered by ATechnos; a growing leader in Casual & Hyperlocal Gaming industry. The MTN GoGames can be played by all people ranging from children to adults, including those without prior gaming experience since the games are simple and intuitive with the sole aim of delivering fun and relaxation.
To access the games, launch/open mtn.gogames.run on your web browser on your phone. Register by entering your preferred username and your mobile number. After registration, login and then select your preferred game to start playing.
To play the premium games, after logging in in to www.mtn.gogames.run portal, click on 'Profile' then "Active subscription where you choose a subscription Daily, Weekly, or Monthly. You will receive a prompt on your phone confirming your selected subscription option and pay using MTN mobile money. The subscriptions cost UGX500, UGX1,500 and UGX3,000 for daily, week, and monthly subscriptions respectively.
The range of games are diverse from sports, action, adventure, education. It features games such as snakes & ladders, number memory, candy crush, crappy bird, among others. It also includes our own native games such as Mweso, Ludo, Kwepena, Hide and Seek locally known as Kakebe.