Business
Features
How - To
SEO and Content Optimization
Why Should You Choose Custom Web Design For Your Los Angeles Retail Business?
Are you looking forward to taking your retail business online in Los Angeles, use a custom web design that offers you the freedom to make the website to your liking.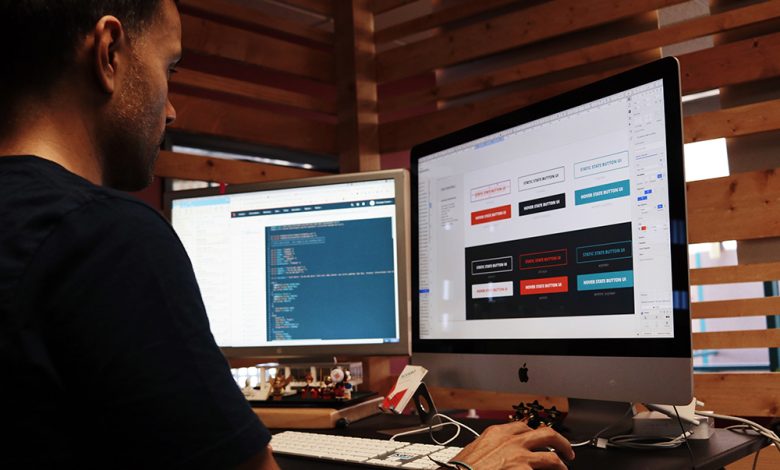 Los Angeles is a metropolitan area in the U.S. and the second-most populous city in the country. Lying in Southern California's basin, it features a diverse topography ranging from the Pacific Ocean to mountains and deserts. Home to Hollywood, the retail sector of Los Angeles includes everything from fashion and home décor to groceries and medicines.
If you are a retailer, you cannot prosper without having a robust web design Los Angeles. With 83.3% of Los Angeles households having a broadband internet subscription, people of the city depend a lot on your website to see what you offer and place online orders.
There are many platforms where you can find ready-made templates that you can use to build your website. These are easy-to-use templates that anyone can use to make a website, but you take your website's best advantage by having it custom designed. Here are the reasons why;
It's Your Personalized Website
A web design template does not offer you options to edit the design or use your creativity. On the other hand, a custom website design allows you to add your flair and create your identity. From graphics to content, you may customize your website to give it a distinct look.
A unique web design helps you stand out from the competition instantly and gives you a competitive advantage. A personalized website design precisely defines what you want to portray about your business.
It is SEO Friendly
When you opt to have a custom web design, you get the option to make as many changes as you want to make it SEO-friendly. With the help of the right keywords, images, graphics, meta descriptions, links, and other tools, you can make a highly efficient website that can reach a higher target audience and attract them to your business.
You May Make It Picturesque
Web design templates available out there have limited sets of designs, fonts, and colors. Remember, the visual aspect of your website is the first thing that your visitors will notice. So, you need to select a good design that can attract and entice customers.
With a customized web design, you can use as many colors as you want. You get a wide range of shades and themes that you can select as per your personal choice or business nature. You can choose the graphics that you like or be innovative with the website's overall design and look. Many web development companies in Los Angeles offer all these services under one roof. You can let them know your vision, and they can construct a dream website best suitable for your imagination.
It Helps Save Money
Many retail businesses use web design templates to make their website themselves. By doing so, they think that they have saved money on web designers. But that's not true. Custom website design can actually help you save money. It is a kind of investment that can increase your sales by generating positive results in the long run.
Small businesses usually want to save on the costs of custom web design. But that money is often less than what you would pay for those templates and your website's maintenance. Some issues or bugs may also come along the way, which you do not have to worry about with a custom-designed website. Experienced web developers ensure that your site is designed and hosted without any errors and a smooth-running process.
It is Adaptable to Your Business Needs
You may customize your website to fit your business goals and needs. Rather than spending vast amounts on advertisements and marketing campaigns, a customized website allows you to obtain those goals efficiently. A well-designed website attracts a higher audience, sets brand identity, and increases ROI.
You Don't Outgrow It Quickly
Web design templates have limited features, due to which your business outgrows it quickly as you expand. If you decide to take online orders and deliver beyond Los Angeles to Santa Monica, Pasadena, or Beverly Hills, you will need features that you may not find in a website template. At that time, you have no choice but to start over or to leave that opportunity.
But when you get a customized website, you can add your desired features in the same web design and enjoy the benefits. Whether you want to add product groups, blogs, new pages, customer areas, or other features on your website, you can easily do that on your customized web design.
Are you looking forward to taking your retail business online in Los Angeles? Use a custom web design that offers you the freedom to make the website according to your liking. With such a website, you can attract more audiences and convert more traffic. A customized website is also an excellent way of setting a distinct identity and getting ahead of the competitors.