Apps & Software
Business
Software
Appy Pie Connect Offers Zendesk Integrations For Automating Business Processes
Zendesk Integration is the process to integrate Zendesk with the different business applications for automating business processes.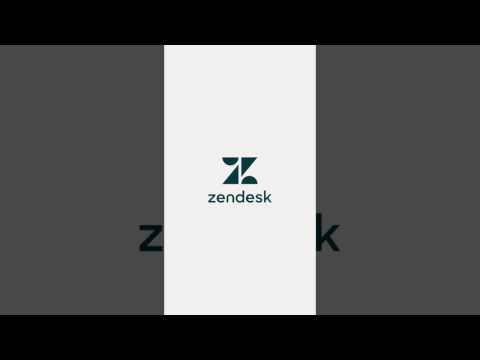 Zendesk is one of the best service-first CRM companies which builds software to improve customer relationships with your brand. It is a powerful and flexible software which makes support, sales, and customer engagement easy for every business. Zendesk aims to make conversation flows seamlessly across all channels, whether between customers and employees or among employees, leading to greater productivity.
Zendesk provides two different suites for seamless conversations:
Support suite to let businesses have natural conversations with their customers.
Sales suite to remove the shortcomings of the sales software of the company and focus on building meaningful relationships.
There are many reasons why businesses choose Zendesk. Some of the reasons are mentioned below.
Customer management: It allows businesses to organize workflows for easy tracking of customer engagement. Zendesk helps to consolidate data collected from customers and leverage it to nurture long term relationships.
Customer Service: Zendesk can be treated as end-to-end solutions for catering to all your business needs. It can help in revamping the help desk, live chat, community portal, and many other conversational flow processes. It aims for a seamless customer experience.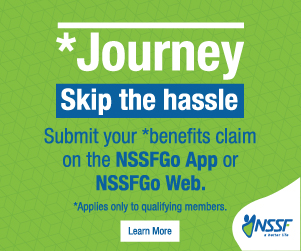 Improves ROI: One of the best features of Zendesk is that it features an AI-powered chatbot that can be used in the Guide module by businesses. It helps in bringing traffic to the archive of practical guides and unpopular blogs on your website via this bot. Thus, it helps in getting better ROI within the budget of your content.
Effective Integrations: Zendesk can be conveniently integrated with various applications like HubSpot, ZohoCRM, and many more for effective workflow automation. It allows businesses to develop marketing strategies and route potential leads to your sales pipeline for converting them to subscribers.
Let us move further to check how Zendesk integrations work.
What is Zendesk Integration?
Zendesk Integration is the process to integrate Zendesk with the different business applications for automating business processes. Zendesk is the best-known software for improving customer relationships. So, when it integrates with other applications, it helps in making the customer experience better with natural flow of conversation.
You easily integrate Zendesk with any relevant business applications with a few clicks. Zendesk integrations let you manage customer support and make things happen easily and effortlessly. Let us discover the importance of Zendesk integration with other apps.
Why is Zendesk Integration Necessary For Businesses?
Zendesk integrations are important for business automation due to various reasons. Some of the reasons are mentioned below;
Nurturing leads, and finally converting them to subscribers.
Retaining customers and building a stronger relationship with them.
Efficiently managing customers' queries across multi-channels like email, chat, social media, phone, etc.
Making the follow-up process easy and less confusing for employees.
Building brand loyalty by reducing customer response time. Improving the efficiency of customer support team having limited employees.
Increasing ROI by making customer interaction more meaningful.
Enhancing the ticketing system by automating various workflows.
How Zendesk Works with Appy Pie Connect?
Appy Pie Connect is one of the best business automation software available online. It can integrate any two business applications available in its App Directory for automating workflows. Appy Pie Connect offers integrations of over 150+ apps. Zendesk is one of the applications which can easily integrate with other apps to automate business processes.
Appy Pie Connect allows you to integrate Zendesk with applications like Google Sheets, Salesforce, Pipedrive, Office 365, Slack, Trello, and many more. You do not require any coding skills to use this platform for integrating apps.
Let us check out how Zendesk integrates with multiple apps via Appy Pie Connect. Here are a few major integrations facilitated by the Appy Pie Connect platform.
1. Zendesk with Google Spreadsheet: Google Sheets is used to arrange and manage data in a tabular format in a spreadsheet. Most businesses deploy Google spreadsheets to manage a customer database. When Zendesk integrates with Google Sheets, a new ticket opened in Zendesk will automatically add to Google Sheets. It is helpful to keep track of Zendesk tickets.
2. Zendesk with Salesforce: Salesforce integrations with Zendesk lets your support team act as a sales team and work on potential new leads. Every time a new ticket is generated on Zendesk, a new deal in Salesforce will be automatically created for an easy follow-up process.
3. Zendesk with Slack: Slack is one of the most popular tools used for managing internal communication. Whenever a new ticket is opened in Zendesk, a notification will be automatically sent to designated channels on Slack, when Zendesk integrates with Slack.
4. Zendesk with Trello: Zendesk and Trello together can automate the process of assigning unresolved customer support tickets to different members of the support team. When you integrate Zendesk with Trello, whenever a new ticket is added to Zendesk, a new card on Trello with ticket information will be created automatically, helping you monitor the progress of tickets.
5. Zendesk with Pipedrive: Pipedrive is an easy-to-use and highly efficient CRM tool. When Pipedrive integrates with Zendesk, it helps businesses by converting helpdesk tickets to deal with their CRM application. This integration provides an opportunity for businesses for selling products or services.
Thus, Zendesk integrates with various applications to manage support across various channels of handling customers. Undoubtedly, some other automation can be made by Microsoft Teams integrations, Gmail integrations, etc. with Zendesk.
Conclusion
Zendesk integrations can automate regular repetitive workflows and improve the productivity of the customer support team. Both small- and large-scale companies can deploy Zendesk integrations to nurture their leads, improve customer retention rates, and manage customer relationships. 
Appy Pie Connect can successfully help in workflow automation by integrating over 150+ apps. Not only Zendesk integrations, but you can try connecting various other useful business applications with Appy Pie Connect. It is worth giving a shot for the management of your workflows and increasing the productivity of your teams, ultimately increasing the growth of your businesses.