Company News
Education and Skilling
Huawei
News
Huawei Uganda to Hold it's 2020 Seeds for the Future Program Online, Calls for Application
Huawei's annual Seed for Future program will be held online due to the Covid-19 pandemic.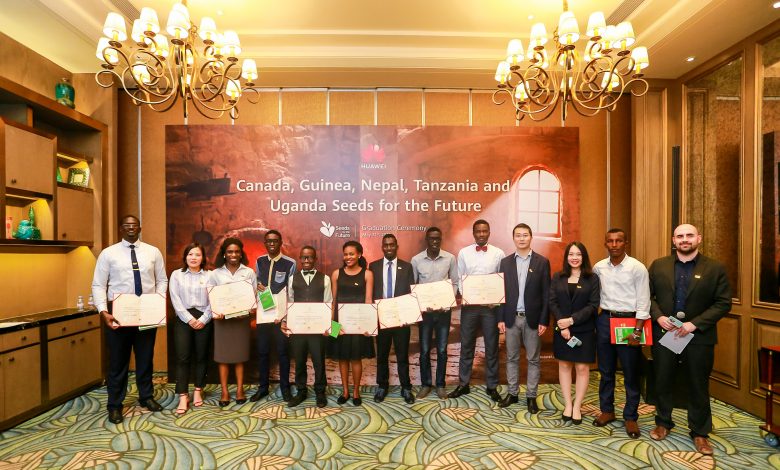 Huawei announces the 2020 Seeds for the Future Program themed "Sky Seeds for the Future", despite the Covid-19 pandemic. The announcement was made by the Huawei Uganda Public Relations Manager Ms. Lina Cao who emphasized that the company shall carry out the program this year through online/e-learning platforms.
Ms. Cao encouraged universities in Uganda to recommend their students to take advantage of the program which will equip and nurture their students through exposing them to the latest industry technology trends.
The Seeds for the Future program started in Uganda in 2016 and has been ongoing since then. Every year the top 10 university students in ICT-related courses are selected for a study trip in China. Approximately 30,000 students have benefited directly from this program globally since its inception.
This year however, the program is going to be different due to the effects of Covid-19 pandemic.
"This year's Seeds for the Future will be carried out online. It's called the Huawei Sky Seeds for the Future. Just as the previous years, we have always had several activities such as student selection, interviews, closing ceremonies, two weeks training programs in China in the latest technology, it shall continue the same way but online. We are excited to add that the program this time round is open to more than 100 students. They will, among other things take part in training and exposure to 5G and cloud computing," explains Ms. Cao.
She adds that; priority shall be given to outstanding undergraduates/graduates who have a strong interest in ICT, female students are strongly encouraged to apply and also those with vast ICT knowledge of Huawei and understanding of China.
Most of the students that have undergone the program have described their training at Huawei as a great eye opener into the emerging and dominating technologies in the world today — ardent about the cloud computing which enables data to be stored in the clouds so that one can easily access it from any place on a monitor without a computer.
The Seeds for the Future program was globally initiated in 2008 by Huawei with over 2700 talents from all over the world for study trips in China to nurture professionals who are urgently needed to drive development of the ICT industry in countries where it operates. In Uganda, it was officially launched in 2015 and the announcement was made during a meeting between; Huawei's Senior Vice President; Mr. Li Dafeng with H.E. Yoweri Kaguta Museveni; the President of the Republic of Uganda, during his official visit to Beijing.
The program has trained so far 30 plus Ugandan students and approximately 22 have directly benefited through internships and job opportunities availed to them.