News
Old Passports Will Cease to be Legal Documents Come January 2021
Ugandans with old passports asked to apply for e-Passports.
Jacob Siminyu, the Spokesperson of the Ministry of Internal Affairs says old passports will cease to be legal documents come January 31st, 2021, therefore calling on Ugandans with old passport booklets to apply for the new East African (EA) passport to avoid inconveniences.
The government of Uganda announced the phase out of Traditional Passports for East African Passports in November of 2018 — in compliance with international standards.
With five months left for citizens with old passport booklets to comply, the Uganda Revenue Authority in a statement says, "You are therefore encouraged to apply for the new E-Passports early enough to avoid possible last-minute inconveniences."
The new passport will ease clearance at the entry/exit points. They will facilitate the use of e-gates for self clearance, automated issuance of boarding passes, and quicker processing across airports worldwide where e-passport reader equipments are installed.
Ordinary, Government Officials, and Diplomats — priced at UGX250,000, UGX400,000, and UGX500,000 respectively. Accordingly, it will cost a fine of UGX100,000 for the replacement of an old or damaged passport.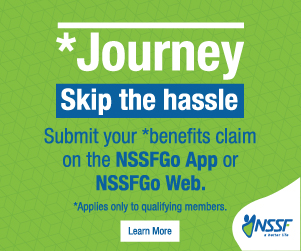 Siminyu has asked citizens to use the e-portal https://www.passports.go.ug/ while applying/upgrading for the e-Passport. We highly recommend to use a PC instead of a phone or tablet.
Collecting your ePassort
Even though the process is online, the applicant has to print these forms that s/he has to present at the DCIC offices. After which, the applicant and the recommender sign against their names on the forms.
To carry along them, the applicant has to have;
Proof of profession.
Letter of Recommendation (from your passport recommender).
Copy of Recommender's ID.
National ID (the applicant).
Copy of payment receipts.
2 passport-sized photos.
Check out our article on how to apply for the e-Passport, HOW-to (DETAILED).