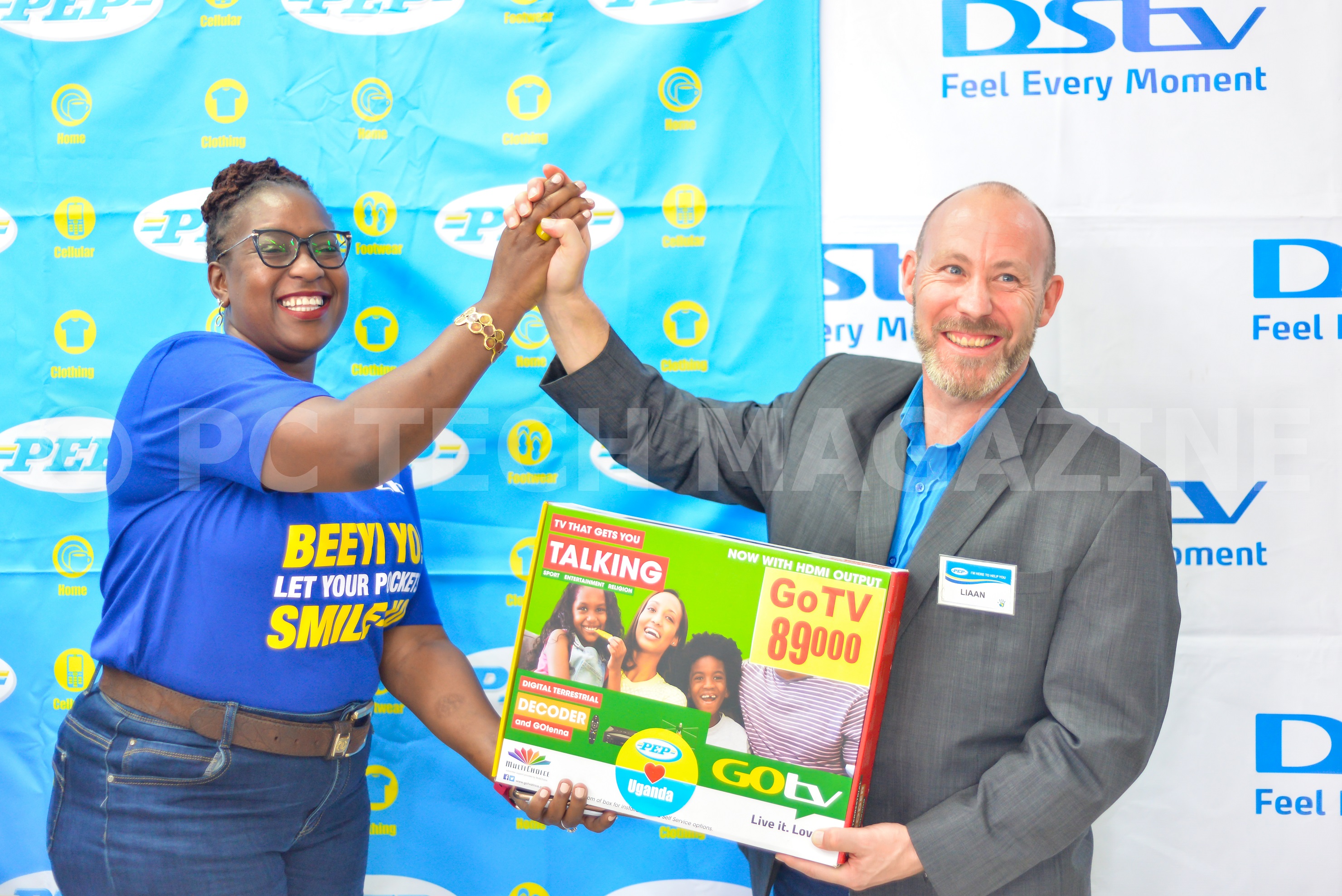 MultiChoice Uganda has today entered a new partnership with PEP Stores Uganda to bring DSTV and GOTV products and services closer to its subscribers. The partnership will offer customer service such as; sales, installation services, subscription payment, and purchase accessories among others.
Speaking at the inaugural function at the PEP Store in Kabalagala, Ms. Patricia Kiconco; MultiChoice Uganda's Head of Customer Experience and Care reiterated the company's continued commitment in investing in local partnerships as well as playing a major role increasing customer convenience by creating more avenues for customers to get one-on-one support.
"As of now, MultiChoice Uganda has three (3) branches spread across the country with two of them in the Kampala and one in Mbarara. This is assurance to our customers in the city an even deeper-rooted and widespread presence, in synergy with this historic partnership with PEP Uganda Stores," said Patricia.
She emphasized that the companies are on a mission to provide responsive Pay TV services to the un-served households facilitated by customer-centric priced TV packages, high quality service and innovative technology offered at the stores.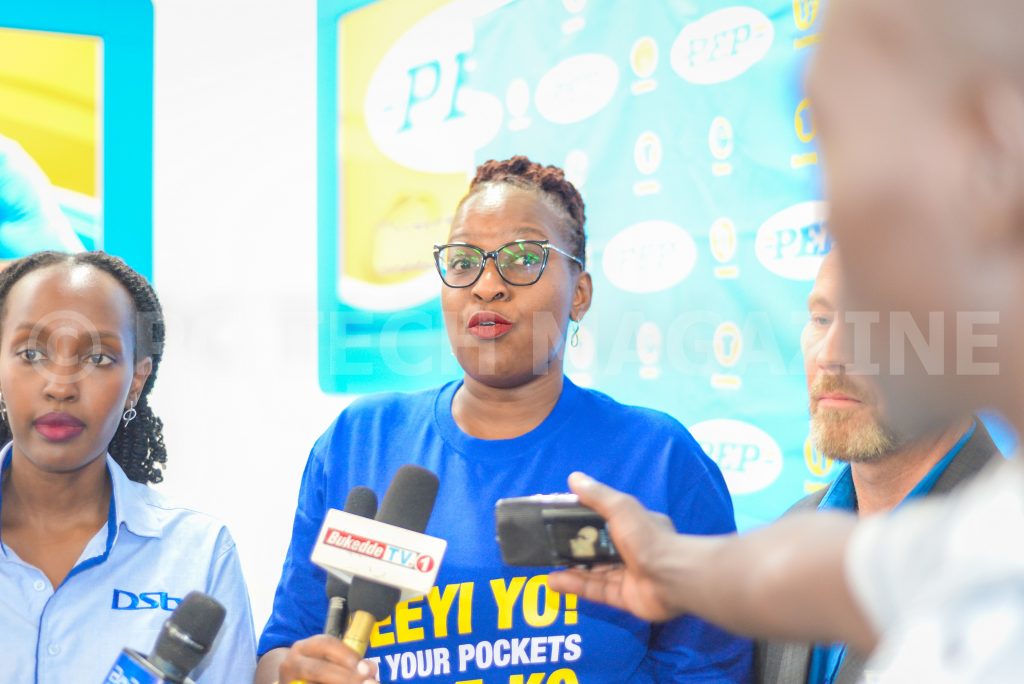 PEP Stores Uganda; Country Manager, Liaan Scholtes expressed his delight at the partnership with Multichoice Uganda.
"Customers have responded very well to the PEP brand and what we offer as a clothing retailer here in Uganda. We will continue to give our customers the best prices on a wide range of products that will now include DSTV and GOTV merchandise at all our 13 stores countrywide," said Liaan.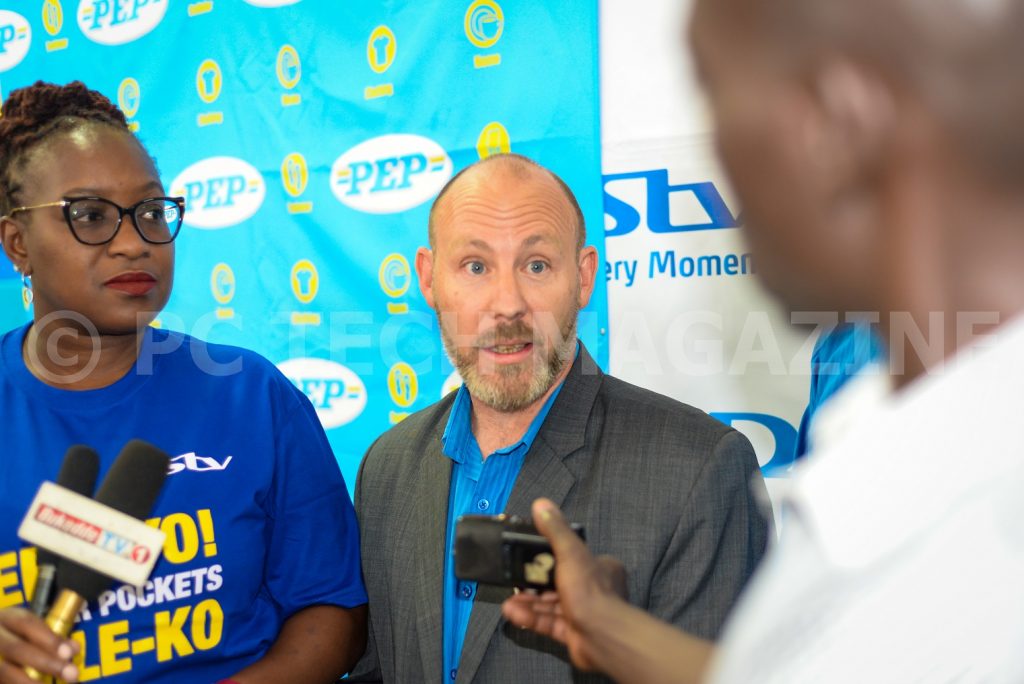 Now other than going to any MultiChoice service centres for any inquires, customers can now be assisted at all PEP stores. The whole point is to ease the accessibility of multichoice products and services than going to its service centres.
The PEP Stores are located at; Clock Tower, Luwum Street, Park Royal, Jinja Road, Bugolobi, Kireka, Mukono, Victoria Mall in Entebbe.  As well as in Masaka, Mbarara, Jinja and Mbale.
Notably, the partnership comes a week when the company reduced its subscription price for its DSTV and GOTV packages. Ms. Joan Semanda Kizza, the PR and Communications Manager of MultiChoice Uganda said, the price drop is a way to demonstrate their commitment to ensuring their customers receive the best possible access to great entertainment at outstanding value.
The affected packages were; DSTv Premium, DSTv Compact Plus, DSTv Compact, DSTv Family, and GOtv Plus.