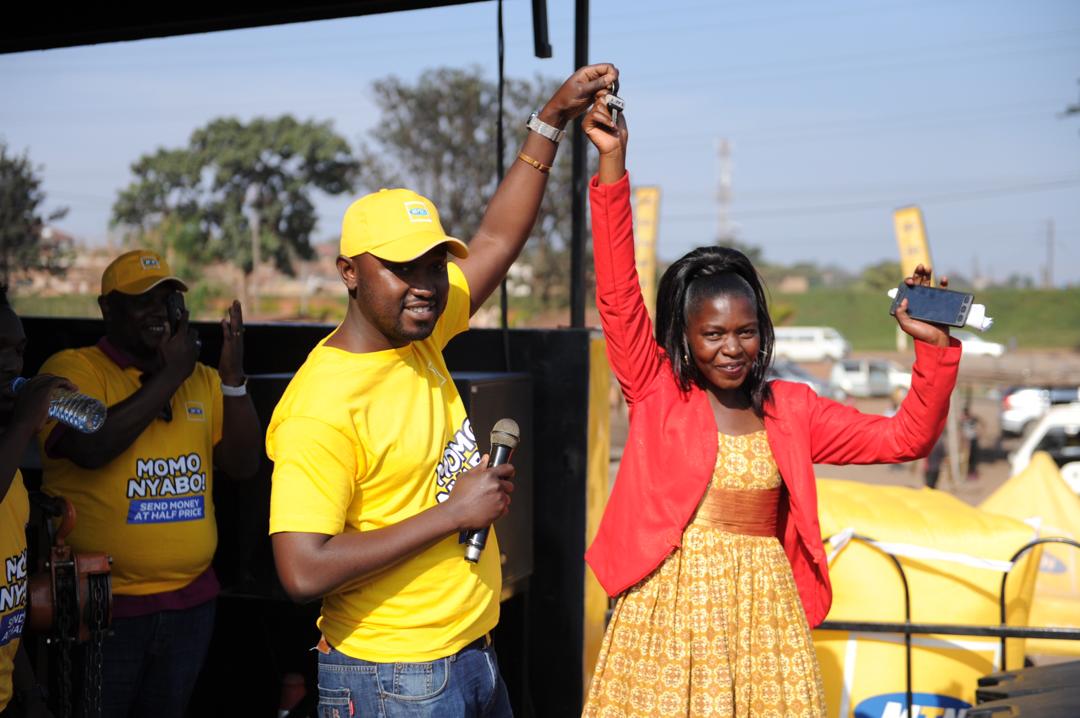 MTN Uganda has today ended its second edition of Momo Nyabo that has run for eight weeks rewarding winners for sending money using MTN mobile money unlike last year's edition where they were rewarded for using MTN mobile money to buy data bundles or airtime.
At the final giveaway event held at Katwe market, the telco handed over the last two cars, and two motorcycles and some smartphones to its lucky winners.
Moses Ogen and Ruth Nakasozi were the last winners of the Toyota Wish cars while Wegulo Kharim, and Ozuga Santos went away with the last two motorcycles.
During the course of the promo, MTN handed out three cars, four motorcycles, twenty smartphones every week to the lucky winners. Therefore, in eight weeks, a total of 24 cars, 36 motorcycles, and 160 smartphones where given out. In addition, the telco also rewarded 20 winners UGX250,000 which was topped on their mobile money account.
The competition was open to all MTN mobile money subscribers expect the agents, and the MTN staff. The subscribers had to send money to any MTN mobile money number to be enrolled in the draw.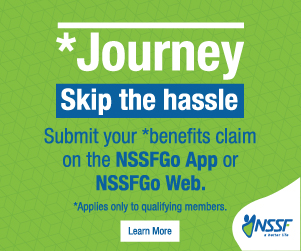 There's no doubt that Momo Nyabo is a life changing promotion.
During the final giveaway, MTN Uganda's Senior Manager MFS products; Mr. Christopher Ssali on behalf of the telco thanked all its customers that have support them in past 20 years. He also added that its mobile money service is 10 years old.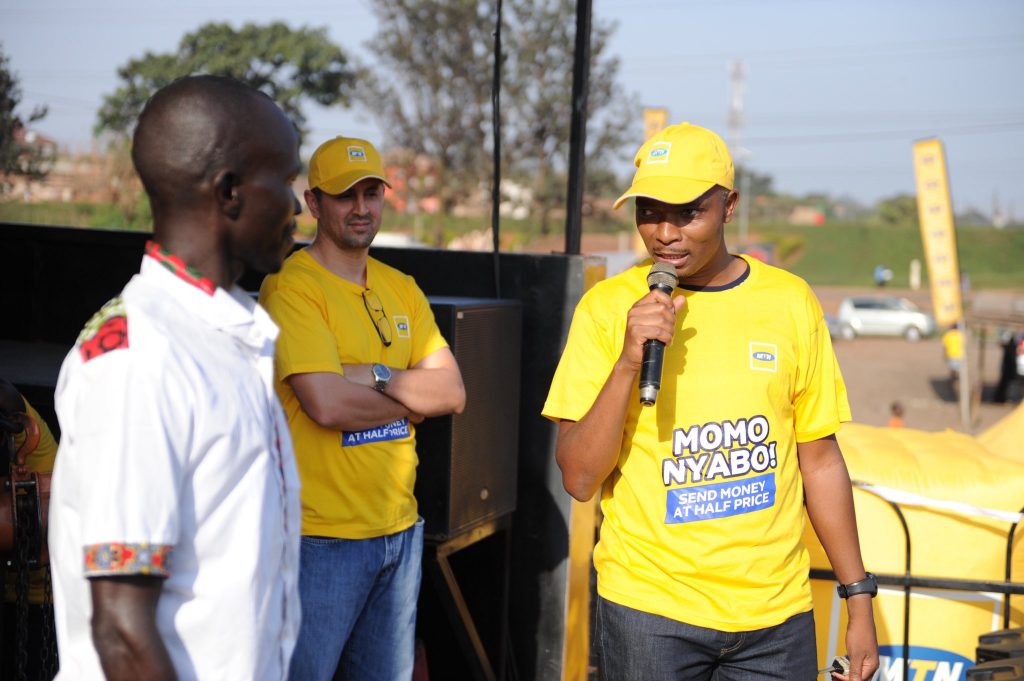 "We thank our customers for supporting us over the last 20 years of MTN operation and 10 years of MTN mobile money," he said.
MTN is still the leading telecommunication company in Uganda when it comes to mobile money. The telco carries out nearly UGX100 billion in daily transactions. Airtel follows, and then lastly the struggling Africell with its Africell money service.
Moving to a cashless economy, MTN introduced its MoMo Pay cashless services that allows one to pay for their products or services comfortably and conveniently to eliminate situation such as; looking for chance, or theft cases, among others.
When paying for the product or service (HOW TO USE MOMO PAY), the customer is provided with a merchant number that s/he sends the money to through mobile money without incurring an extra cost like; paying for sending fees.
To our knowledge, so far MTN has registered roughly 80,000+ merchants ranging from supermarkets, pharmacies, restaurants, fuel stations, salons, even small shops/kiosks among others.
For merchants that want to register, contact MTN Uganda customer care service at 122. Or you could write an email to MTN at MoMoPayRegistration.Ug@mtn.com with the following information, full name, business name, contact number and location of business.