It is with no doubt that today, smartphones can literally do everything this paired with the use of application, it makes it more interesting, life easier. From carrying out your business, social networking, leisure among others — all can be done on the go. Smartphone manufacturers are even making smartphones be in position to do more like hand drawing or painting as we shall see with the Infinix Note 6.
The Infinix Note 6 is the third installment in the Infinix note series and the successor of the Infinix Note 5 stylus. In our review, dropping Android One was a huge disappointment but the phablet is still worth buying considering its premium features and specifications.
With a lot having to be said about the phone, we found out that it could be good for artists considering that it comes with an X-Pen you could use for hand drawing. If you're an artist and want to try your hand at sketching and painting, the Infinix Note 6 is one of the smartphones that can be a useful tool.
Of course, there are number of smartphones that can be used for sketching, but if you're a budget person, the Infinix Note 6 can be a good option. It is priced at UGX750,000 unlike the likes of Samsung Galaxy Note 8 or Note 9 that cost a lot. Looked at only this since they come with Pen like feature, the Samsung has the S-Pen, Infinix has the X-Pen.
The X-Pen is located at the bottom panel of the phone next to the speaker grill and can be pulled just by pressing once, it pops-up a little bit so as your position to pull it out all.
And once pulled which has to be done carefully, from the display you notice a side drawer that pops out and shows different default features you can use the pen for. The X Pen can be used to; create a note, write a memo, view files, take a screen shot, paint — as seen from its drawer. But it can also be used to navigate through the phone, instead of using you fingers the X-Pen does the work.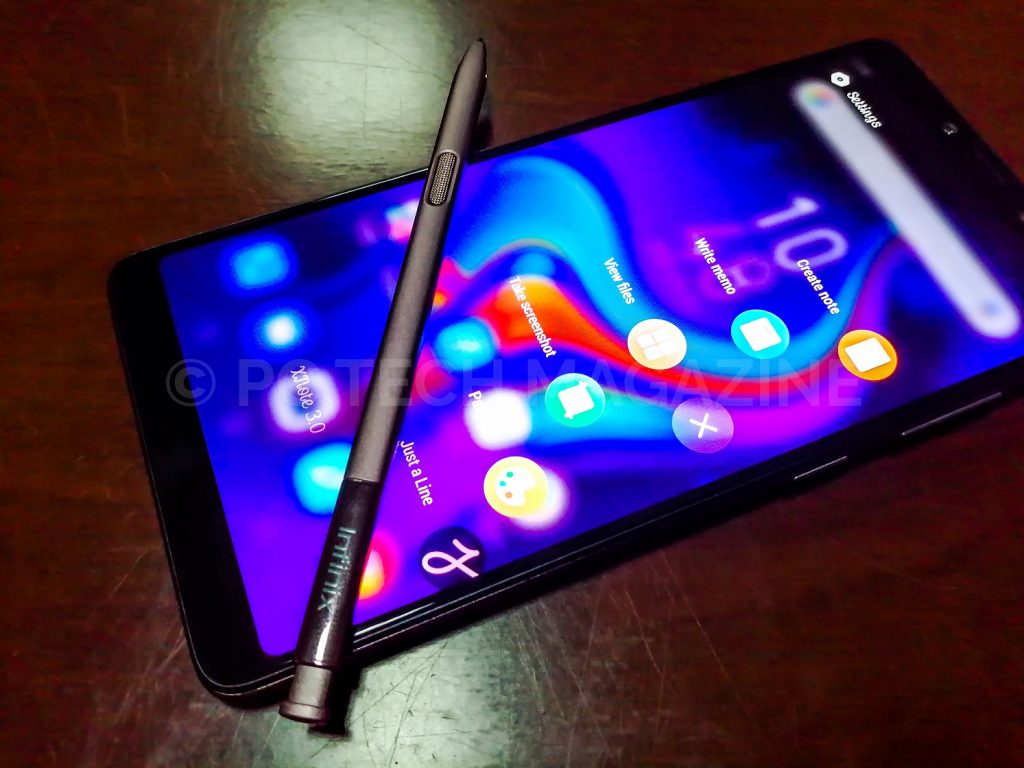 Like we mentioned before, the phone is good for artists because of its newly upgraded X Pen. It combines AI and AR technology to redefine the fun of drawing experiences that go beyond the norm. It empowers your inspiration with a whole new perspective to generate genius ideas.
A user seen making a drawing on the Infinix Note 6. Photo by: PC TECH MAGAZINE/Olupot Nathan Ernest

A user seen painting using the Infinix Note 6. Photo by: PC TECH MAGAZINE/Olupot Nathan Ernest
So if you're an artist then you consider having this because it can help you carry out your work even while at the go.
It has fair enough space (64GB) for you to store your art. It can be expanded to up to 128GB and with Android 9 Pie to provide you a smooth performance, you can store your art directly to Google Photos which can be accessed on any other device that supports Google Photos.