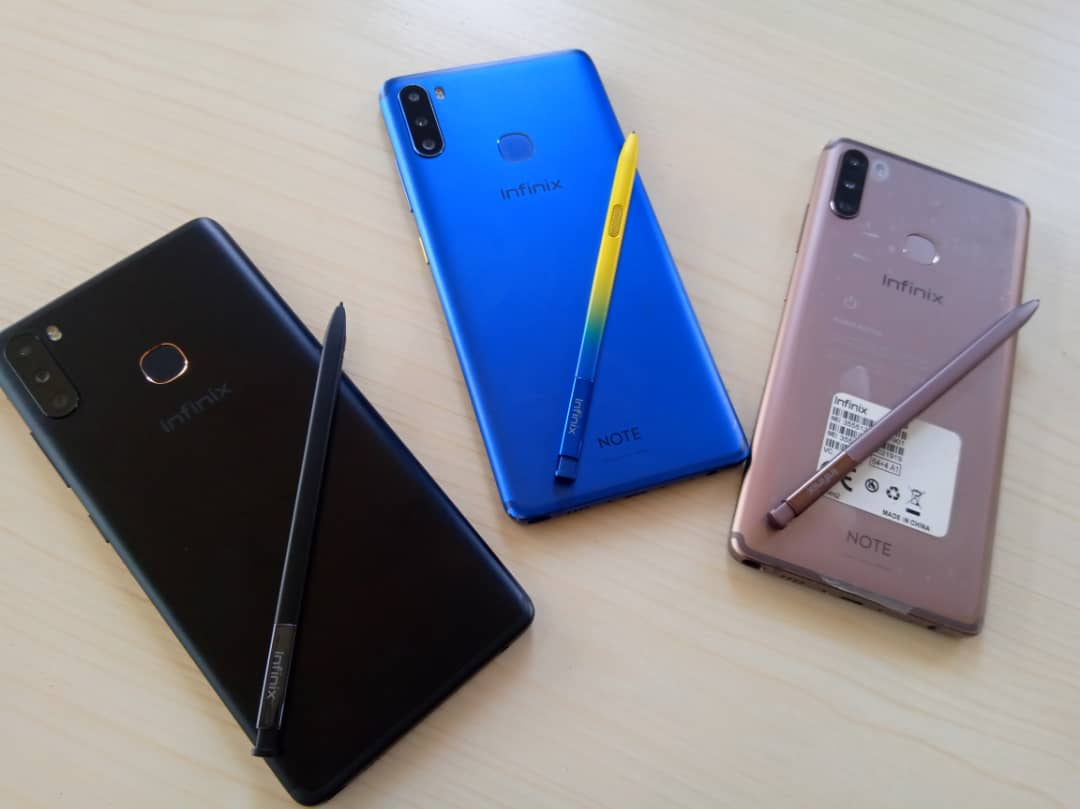 Infinix Mobility has today officially launched its claimed ARCore packed 6-Inch smartphone; the Infinix Note 6. The phablet now succeeds the Note 5 that was launched last year in June. The Note 6 is launched along the theme, "Introducing The Genius."
As seen in a tweet posted by Infinix Uganda, the Note 6 comes in three color options .i.e. Black, Blue and Rose Gold. The modified, and upgraded X-Pens looks pretty good compared to the predecessor.
The X-Pen could be one of its selling features, along with the triple rear cameras, huge display, and the battery. As well as its ARCore feature capabilities and AI technology integration.
Looking at the specifications of the Note 6, it comes with a 6-Inch AMOLED Full view display. Runs on Android 9 Pie, supported by a MediaTek P35 Octa-core processor paired with a 4GB RAM, 64GB internal storage, and a non-removable 4,000mAh battery, claimed to last 3-days on a single charge.
Image optics and video, the Note 6 comes with a triple rear camera sensors — 16MP primary, 8MP wide and 2MP deep sensors. The front facing camera comes with a 16MP sensor, claimed to perform well even in low-light settings. In terms of videos, the cameras can shoot up to 1080p.
Connectivity, the Note 6 supports, Wi-Fi, BlueTooth 4.0, 3.5 standard earphone jack, microUSB 5 pin connector, GPS, among others.
With the X-Pen as one of the key selling features, as we mentioned previously, the company claims the newly upgraded X-Pen combines AI and AR technology to redefine the fun of drawing experiences that go beyond the norm.
It empowers your inspiration with a whole new perspective to generate genius ideas. The 'genius' ideas explains its the phone's theme.
The price is UGX750,000, available in three color options.
Reporter's Note: This story will be updated