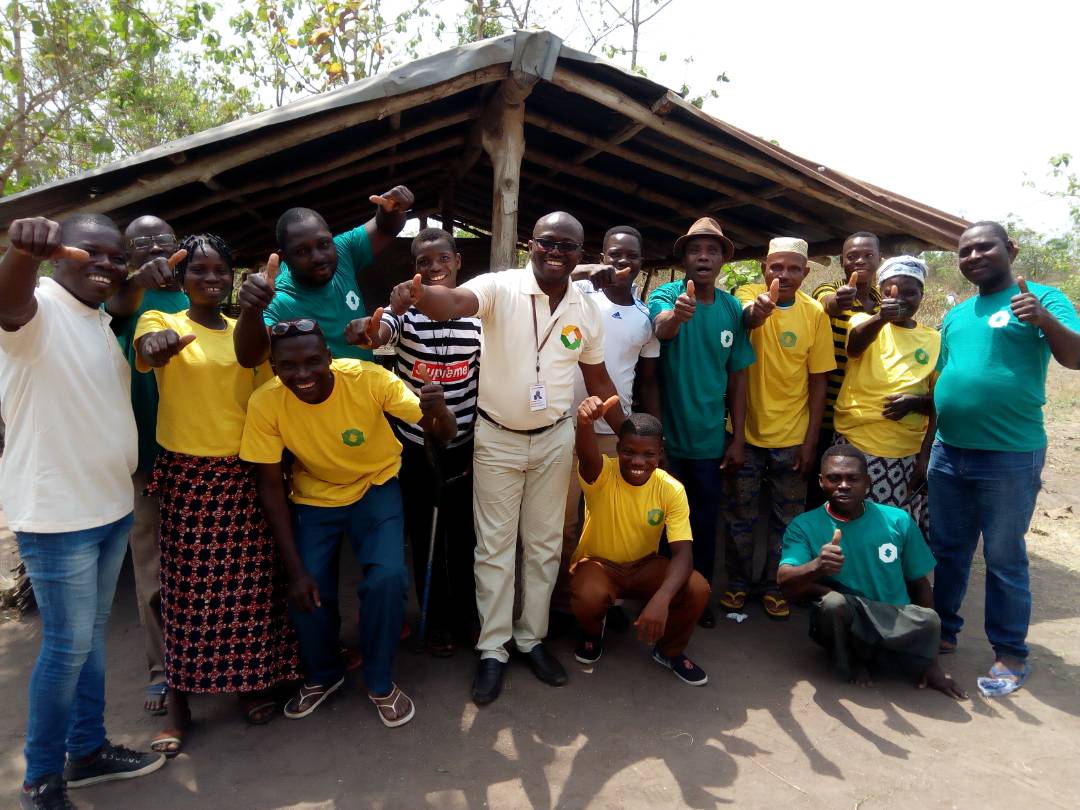 WorldCover announces closure of a USD$6 million Series A funding round led by MS&AD Ventures with participation from Y Combinator, Western Technology Investment, Africa-focused VC, EchoVC and others.
In a press statement, Christopher Sheehan, WorldCover CEO and Co-Founder, said; "We're excited about this successful round of Series A funding as it enables us to accelerate growth in existing markets while working towards expansion into new regions. This will allow us to fulfill our ultimate vision of making the world more resilient to climate change."
Founded in 2015, WorldCover is a tech-driven insurance startup that provides climate and weather linked insurance products using parametric triggers based on satellite data to smallholder farmers in emerging markets.
Rolling out in Ghana, Uganda, and Kenya and focusing on drought, WorldCover leverages newly available technologies to create an easy-to-use and affordable insurance policy. The policy pays farmers when there is a drought, making it the first company to instantly price rainfall insurance for smallholder farmers.
WorldCover's proprietary platform is powered by algorithms which combine weather and crop yield data from satellites and remote stations with data from its rapidly growing network of farmers. This allows the company to cost-effectively eliminate fraud and provide instant payouts via mobile money.
"WorldCover has uniquely combined technological advances and developed a solution that allows us to support smallholder farmers caught in conditions that are worsening due to climate change," said Christopher.
The startup is addressing the USD$50 to USD$100 billion in annual losses from natural disasters, of which less than 1% is insured. The uninsured 99% are concentrated in emerging markets with the risk fragmented among millions of small businesses, particularly farmers. These farmers are often in remote areas and don't have access to cost-effective insurance products protecting them against the devastating loss of income due to climatic conditions.
In February 2019, WorldCover made payouts to farmers in Kenya due to short-season yields falling 70% below the long-term average in the southeastern region of the country. This resulted in a high claim rate, with nearly 3 in 4 farmers on the platform successfully receiving a claim using WorldCover's mobile unstructured supplementary service data (USSD) platform.
"Our algorithms are specifically calibrated to rainfall events by region and crop type, automatically triggering instant payouts to insured farmers through mobile money services like M-PESA," said Jason Schapiro, WorldCover Lead Engineer.
Jason furthers said, it eliminates the need for time-consuming loss assessment and other traditional insurance practices that are incompatible with serving remote farmers in emerging markets.
With a 90% renewal rate and robust growth in current markets, WorldCover will reinvest these funds to deepen their penetration in existing markets, further product innovation and position the company for global expansion into Asian and Latin American markets.
To oversee this growth, the company has hired Head of Research Melanie Bacou, former agricultural economist and data scientist at the Gates Foundation, Director of Operations Kofi Agyare, former Uber Country Manager, Ghana, and Head of Insurance Teresa Schorstein, former weather originator at Swiss Re.