The revised MTN Mobile Money rates on sending money, withdrawing cash, and making payments on utilities go effective today.
The revision of the rates comes after the company's mobile money system was hacked with multiple customers including; the agents complaining on having their money withdrawn without their consent.
However, the telco came out in a statement and said it had compensated the affected people. But what let us still asking is whether they could manage to trace who the hackers could have been. MTN till to-date didn't comment on the issue of hackers but instead decided to hike their rates.
MTN writes in a tweet, "Please be informed that our MTN Mobile Money tariffs will change, effective on 10th May 2019."
It is worth mentioning Airtel Uganda has revised its Airtel Mobile Money rates which go with effect June 7th. The rates are reduced up to 80% for its on-going campaign, Sukuma Cash.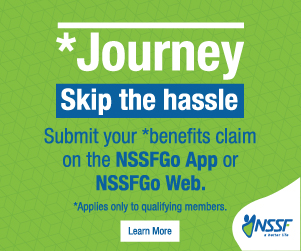 The MTN Mobile Money changes have been hiked up-to 10%. Sending rates between UGX500 and UGX15,000 are dropped but the withdraw charges are hiked. The rest of the rates UGX30,000 to UGX7 million were hiked.
The withdraw charges cost as low as UGX330 but have been increase by UGX20 making it UGX350. Meanwhile, the highest withdraw fee cost UGX49,000 but has been increased by UGX3,500 making it a total of UGX52,500.
On sending, the fees between UGX500 to UGX15,000 have been reduced only if you're sending to MTN. The highest sending fee for rates between UGX4M to UGX7M were UGX2,000 but have increased by UGX200 making it UGX2,200.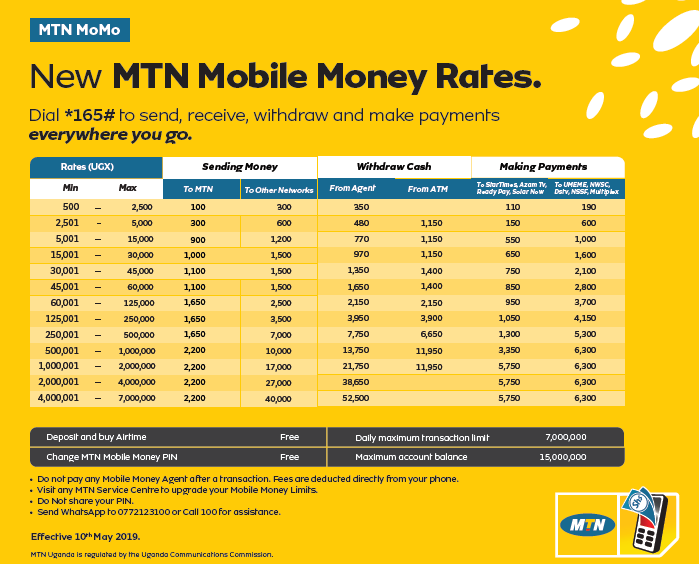 Rates on utilities sees a largest hike on UGX45,001 to UGX60,000 increased by 35%. The previous charge was UGX550 but is increased by UGX300 making it UGX850. Interestingly, transactions over UGX2 million are slashed by over 40%.