Meet the MTN Smart……
While you have come to know of Android, iOS, Windows, Symbian — among other mobile OS, you probably didn't know of Kai OS, a product of KaiOS Technologies Inc.
While it's not featured on a lot of phones, it does come on the MTN newly unveiled Smart feature-smartphone like phone. Simply designed for low and low-budget consumers. The MTN smart biggest highlight is the A.I — Google Assistant. The phone comes pre-installed with apps, WhatsApp, Facebook, YouTube, Google Maps, among others. To add more apps, the MTN Smart does have an Kai app store to give consumers the ability to installed more apps they desire.
MTN is promoting the newly feature-smartphone like phone through its campaign MTN Kamunye (#MTNKamunye). In the running ad, shows a man trying to make out a conversation with a beautiful lady at a bus stop. Through, Google Assistant, he jokingly asks for Google's to reveal the name of the lady.
The campaign is expected to take over last's Bosco Ad that was promoting the telco's cashless platform, MTN Momo pay. Convincing MTN customers to pay for their products or services cashless.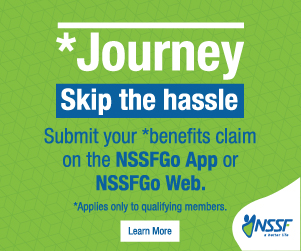 Meanwhile, the MTN Smart which was officially unveiled yesterday at MTN offices comes with a price tag of UGX89,000.
Looking at the specification perspective, it comes powered with Quad Core 1.3 GHz processor — coupled with 256MB of RAM and 512MB on-board storage. Backed on a removable 2,000mAh battery which according to the telco gives 2 to 5 days of usage on a single charge for average users.
In terms of image optics and connectivity, the MTN Smart comes with 1.3MP sensor for the rear and front camera. Connectivity supporting 3G network, microUSB 2.0.[related-posts]