The itel A16 is generally a smartphone for everyone for the time we've been using it. It is with no doubt that itel smartphones continue to remain a key driver for smartphone adoption not only in Uganda, but Africa as large. Mostly because its handsets are entry-level devices and affordable. In additon, it does play role in the increase in internet penetration.
Therefore, smartphone adoption and increase in internet penetration is one of key things that itel mobile is looking at. The company wants to revolutionize smartphone industry, hence making its phones affordable. While most consumers think itel mobiles for first times, they have it wrong as they can be used by call consumers. Their latest handset in the A-series, the itel A16 wants to solve out that.
The phone launched in Nov. 2018 under the theme 'smartphone for everyone' in a way it could be affordable to everyone being the latest handset in A-series. Because of its features including; Android GO Edition that optimizes the phone's performance, it could be indeed by used by everyone and not just first time smartphone holders.
Priced at UGX180,000, the itel A16 comes in a Champagne Gold and Midnight Black color options. PC Tech Magazine received a Midnight black color option for review, and in our first impression, was its stable performance. The performance is backed on Android GO Edition mobile OS, 512MBs of RAM and an on-board storage of 8GB.
Design and Build
The itel A16 is small enough to fit in consumers palm. It has a 5.0-Inch QHD Display Screen with a screen resolution of 800 x 480 pixels. The display is quite good quality for phones within this price range and also considering it's an entry-level phone.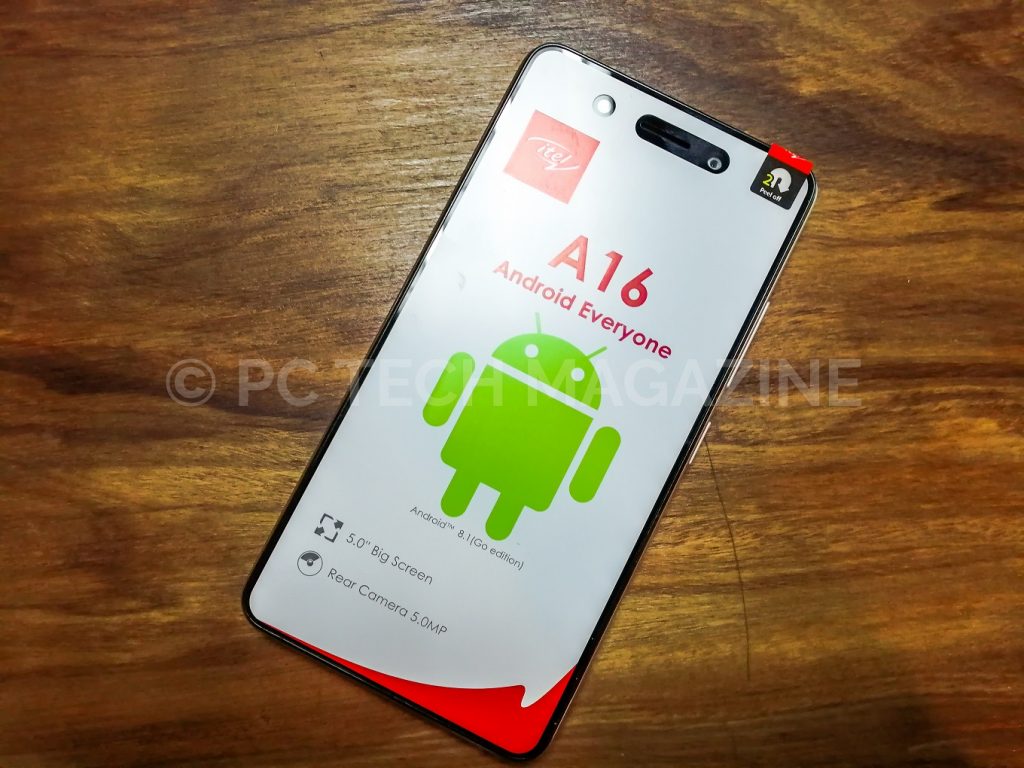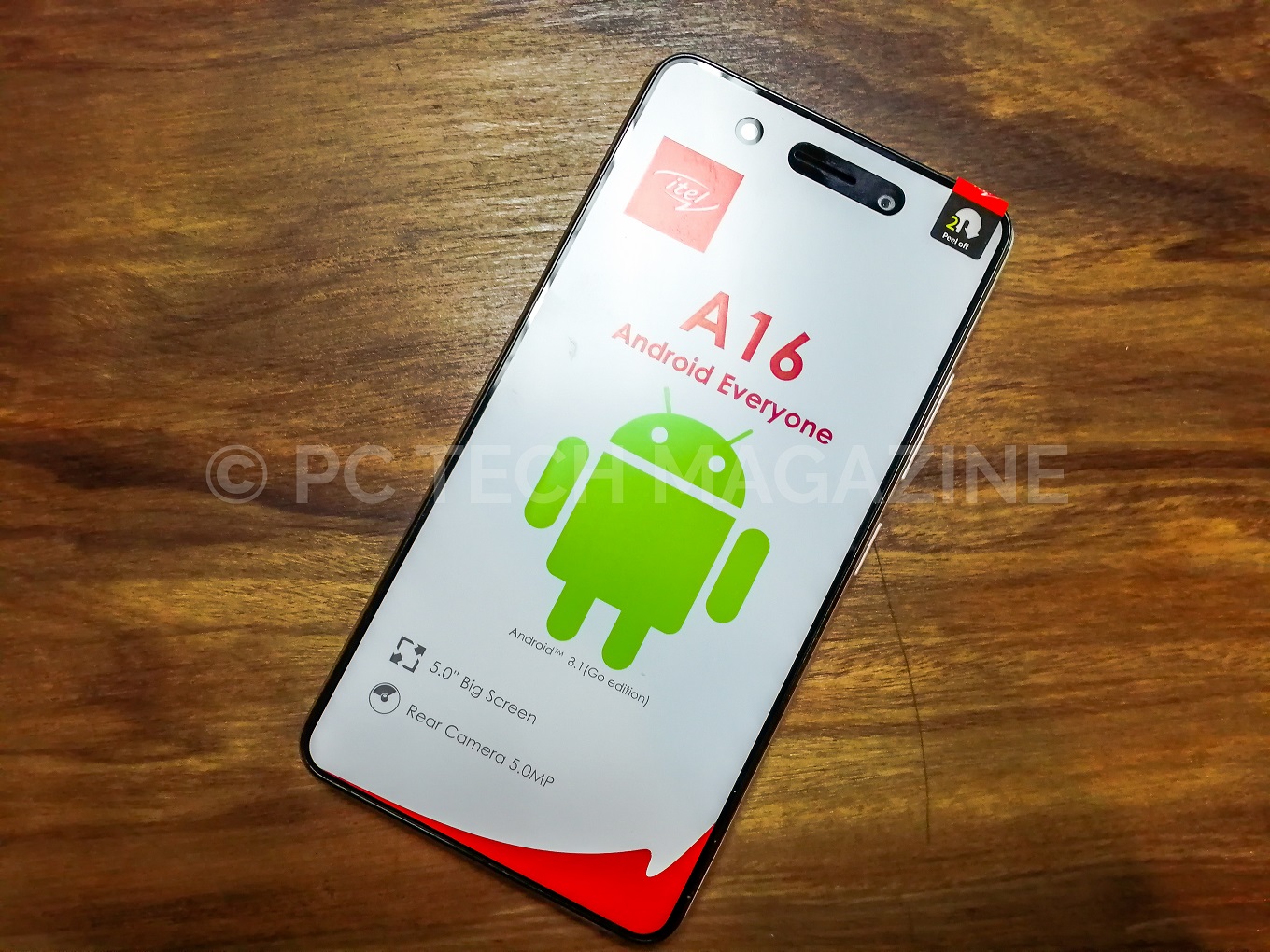 It's designed to have a removable battery, like most of itel smartphones have been. The A16 supports a 2,050mAh Li-Ion battery.
In terms of its build, has a 2MP front camera and 5MP rear camera both support with a led-flash light. The volume and power buttons appear on the right for easy reach. The 3.5mm earphone jack/port and the microUSB port appear on top which are easily accessible.
The A16 is designed with a 512MB of RAM, paired with a Quad-Core 1.3GHz processor and coupled with an on-board storage of 8GB. The storage is expandable with a microSD card of up to 64GB. Thus, consumers have not worry a lot with the space consumption.
Performance and Battery Life
The performance of the itel A16 was average. With the 512MB RAM on board, consumers are limited in terms of speed mainly when one tries to multitask. But with the Android GO Edition mobile OS featured, optimizes the performance to average. Our trying we could multitask between three operations and noticed less lags compared to when we more than three.
Being an entry-level handsets, the A16 is for optimal consumers.
itel A16 comes with a non-removable 2,050mAh removable Li-lon battery. Like we mentioned before, the handset is for optimal consumers — it can last a day on a single charge. Charging the phone to full charge takes about 3 and a half hours, which can be done throughout the night time when you aren't using it that much.
Image and Video
The cameras rating them as an entry-level phone are good. The front camera spots a 2MP sensor which is able to get quite good pictures. The 5MP rear camera on the other hand, does give you good photos.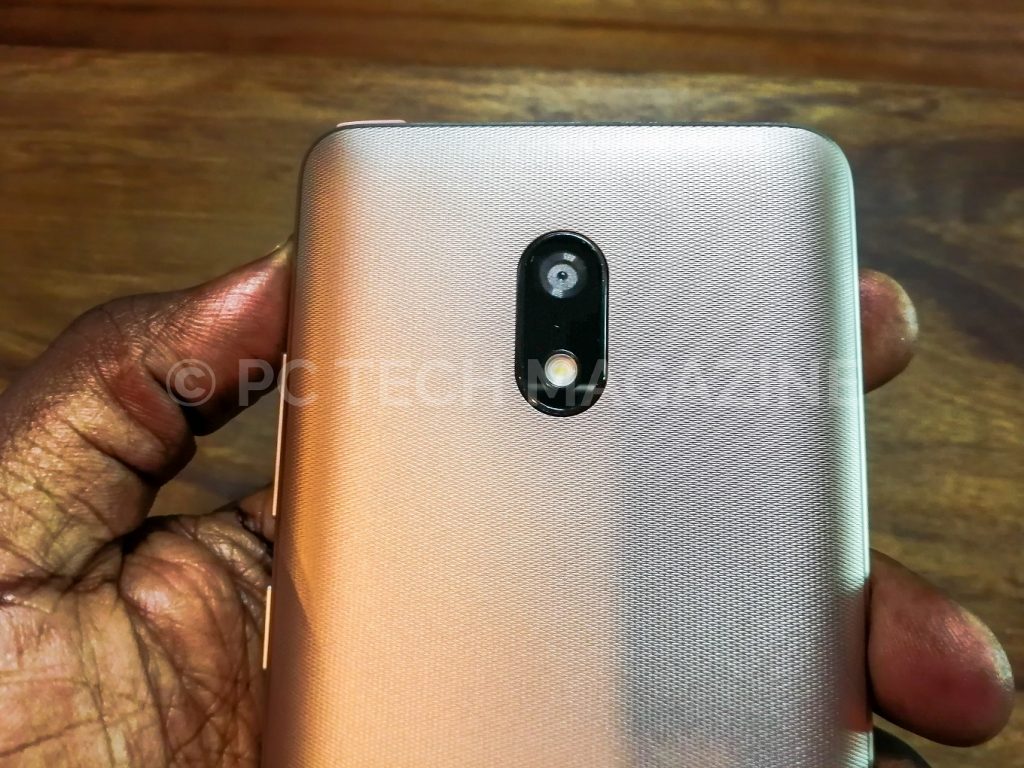 Targeting most consumers in rural areas, the photo quality doesn't matter that much. As long as the user gets his/her picture taken.
Both cameras come with HDR, Geo-tagging, face detection, and panorama features.
What We Liked on itel A16
The phone's ability to optimize performance — thanks to the Android GO Edition mobile operating system.
Light, and small enough to fit in a palm, as well as pocket-friendly.
Price is affordable — UGX180,000.
What We Didn't Like on itel A16
Lags if users more than four operations. The 512MB RAM and its processor wouldn't handle the task.
2,050mAh battery can be improved for an entry-level phone. Looking at that first timers tend to want to use their phones a lot because of their excitement to have migrated a smartphone.[related-posts]