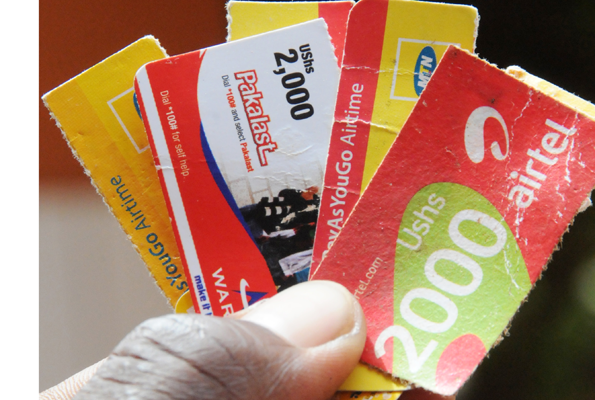 Airtime vendors across the country have increased Airtime prices by between Shs 100 and Shs 400, preliminary reports indicate.
The reports which have appeared on social media since Friday have come mainly from central Uganda and some parts of Western Uganda.
The customers claim that for a scratch card worth Shs 500 of airtime, they are charged Shs 600 while for scratch cards worth Shs 1000, they are charged Shs 1200.
Between Saturday morning and Sunday afternoon, social media (Whatsapp, Facebook and Twitter) has been awash with many such complaints although telecom operators have distanced themselves from the changes.
The reports are coming mainly from Kampala, Wakiso, Mukono and Kabarole Districts.
Some other districts however don't seem affected by the changes.
PC Tech Magazine spoke to some vendors in Kiwatule, a Kampala suburb who revealed that they are being advised by their distributors to increase the prices.
"I personally haven't increased the prices but we have been told to add an extra Shs 100 or Shs 200," Dickson Byaruhanga, one of the vendors told PC Tech Magazine.
Byaruhanga operates a shop in Kiwatule Wabiduuku and sells approximately Shs 100,000 worth of airtime every day.
This website understands that airtime vendors are given a 2% commission off the airtime they sell.
"The money we get from airtime is too small. If you sell airtime for Shs 10,000, that means you will get a profit of Shs 200. That is not business," said Byaruhanga.
Joyce Kyabagye, another airtime vendor says the increase will be good for her business since it's her sole source of income.
"I have already started charging the extra Shs100 although customers run away when you tell them. This airtime business is just for keeping your money not for earning profits," Kyabagye said.
Out of the seven vendors that we contacted, five have not started charging extra although they confirmed having been advised to do so by their distributors.