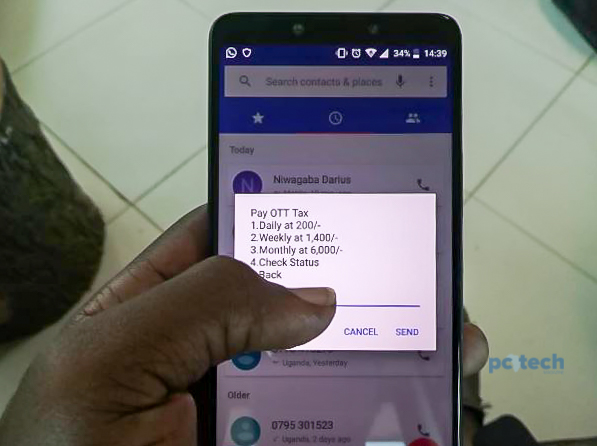 In March this year, President Museveni proposed that social media platform should be taxed. In a letter he wrote to Finance Minister Hon. Kasaija Matia insisted that the revenue collected would help the country's development. He also stated that the levy would reduce on the gossiping.
After a month and half of debates, criticism, controversy, the Parliament of Uganda on Thursday passed the Excise Duty (Amendment) Bill, 2018 with amendments. This approved the President's proposed Social media tax on every mobile phone subscriber. This came into effect of July 1st, 2018. At the time of introduction, subscribers only had a choice of paying daily, weekly, or monthly levy.
Following the public suggestion on why the levy can't extend to a year, OTT fees can now be paid on a Quarterly or Annual basis for UGX18,000 and UGX73,000 respectively.
Telcos like MTN and Airtel, have also introduced new bundles that come coupled with OTT. Thus, if you buy their new bundles, your OTT is as well covered. In our opinion, this much easier looking at the fact that one has to pay for their OTT only through mobile money.
Paying for OTT is only done through mobile money, if one has no money on their mobile money account they can't access these social media platforms. On the other hand, you could either use VPN or ask someone to pay for you.[related-posts]