The Royal Academy of Engineering (RAE) has shortlisted 16 innovators across Africa for its 5th annual Africa Prize for Engineering Innovation – in a move to recognize their efforts to solve problems across sub-Saharan Africa. In the shortlisted innovators includes two Ugandans; Anne Rweyora and Paul Matovu.
"Through the Africa Prize, we've seen cutting edge technologies and world-firsts develop into businesses that manufacture locally, and drive research and development on the continent. We can't wait to meet the new group of engineering pioneers," said Rebecca Enonchong, Africa Prize judge and Cameroonian entrepreneur.
It's worth knowing that currently, the prize/award is held by Uganda's Brian Gitta, software engineer and Co-Founder of award winning invention; Matibabu. Brian become the first Ugandan to win the prestigious Africa Prize, and the youngest winner to date – following its previous events.
RAE states that the Africa Prize encourages ambitious and talented sub-Saharan African engineers from all disciplines to apply their skills to develop scalable solutions to local challenges, highlighting the importance of engineering as an enabler of improved quality of life and economic development. Crucial commercialization support is awarded to a shortlist of innovative applicants through an eight-month period of training and mentoring.
Therefore, after call of application, the shortlisted innovators will have a seven-month programme/training where they will be provided with funding, business training and mentorship.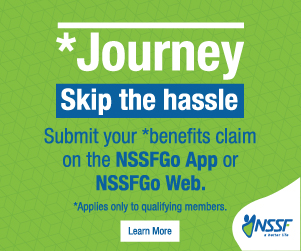 4 Finalists will then be selected and invited to present their inventions at an event that will be held in Nairobi, Kenya. The overall winner will get the Africa Prize whole team will receive a cash prize of £25,000 (roughly UGX119.7 million). The three runners-up, will each be awarded £10,000 (roughly UGX47.9 million).
Anne and Paul are competing with innovators from; Nigeria, Kenya, South Africa, Zambia, and Burkina Faso. Kenya and Nigeria registers most on the shortlist.
Anne Rweyora – Smart Havens Africa
Smart Havens Africa are sustainable, smart homes built from appropriate but affordable technologies, geared towards making home ownership more accessible to African women.
Technologies include locally designed brickmaking that uses less material, designs that reduce temperatures in the hot Ugandan climate, custom biodigesters, and solar water and electricity installations to keep utility costs down.
A teacher by training, Rweyora began working on the idea after volunteering in South Sudan as a social worker, having felt the need that home ownership should be more attainable to the average working woman.
Paul Matovu – The Vertical Farm
The Vertical Farm is an easy-to-build wooden farm-in-a-box designed to capitalize on waste in urban areas.
Matovu and his team custom build the Vertical Farms to fit the space and needs of individual buyers, and designed the modular platform to grow typical leafy green crops used in home kitchens.
A central column acts as a repository for organic waste, and contains earthworms who break waste down into fertilizer. The fertilizer, which sinks to a handy drawer at the base of the box, can then be used to supplement the soil in soil beds that surround the central column, improving crops significantly.
Matovu, trained to work in forestry, has tested the system in both urban and rural settings, and has now established a local manufacturing process outside Kampala to increase production of the Vertical Farm.