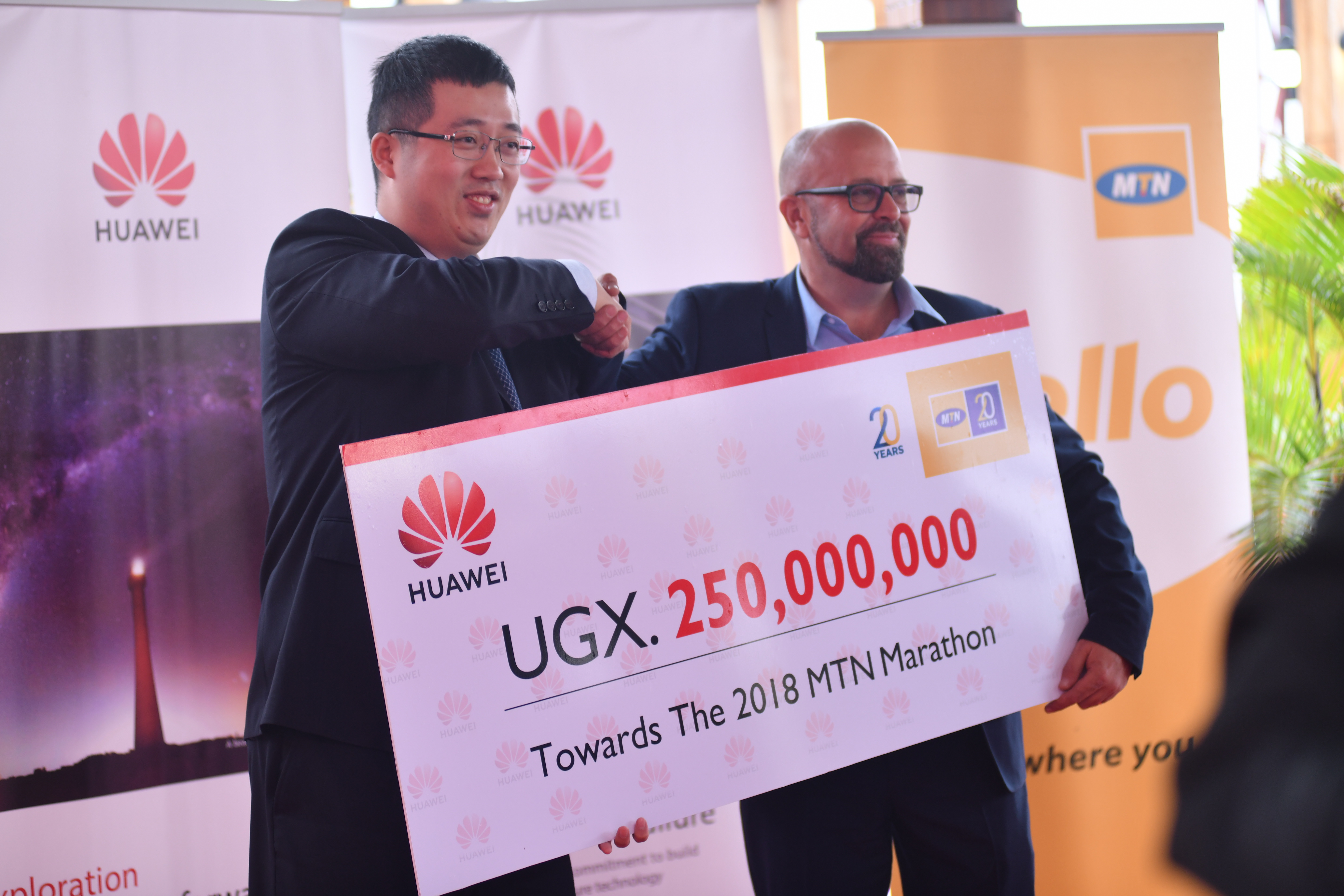 Huawei on Wednesday handed over a cheque of UGX250 million contribution for the 2018 MTN Kampala Marathon which will be used to improve the maternal health in Uganda. The confirmation and Cheque handover took place at Huawei Uganda Offices at the Cube Building, Kisementi in Kampala.
The 2018 MTN Kampala Marathon is set to take place on Sunday 25th November at the Kololo Independence grounds, with the aim of raising funds towards Maternal Health Care in Uganda to ensure safe childbirth, for expectant mothers regardless of their means or where they come from.
Mr. Liujiawei, Managing Director, Huawei Uganda, during the press brief, said the company considers social good in prioritizing business development by looking at enormous needs and considering outreaches that have the greatest impact such as the MTN Marathon.
"Today we handover our contribution of UGX250 million to maternal health through the Marathon. We're sure that with this contribution, Uganda can only be a better place," he said.
Representing MTN Uganda CEO, Mr. Olivier Prentout; MTN Uganda Chief Marketing Officer on behalf of the telco accepted and received the contribution from Huawei.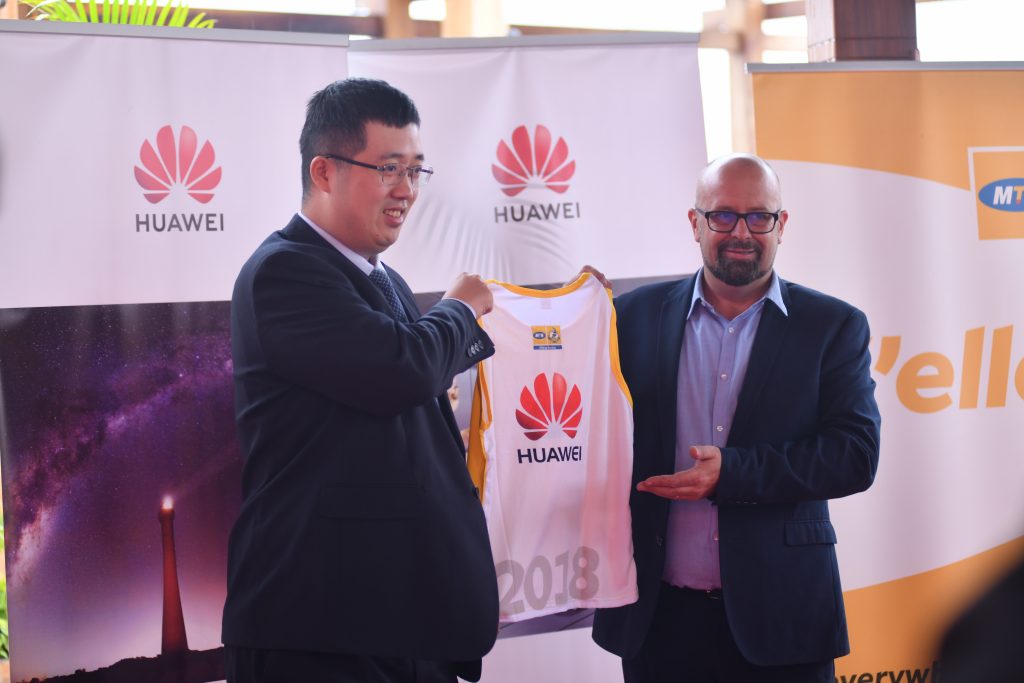 In his remarks, he said that the telco acknowledges and commends Huawei for its willingness to respond to the call to ensure that the Marathon continues to be a resounding success year in year out.
"Our longstanding work relationship with Huawei has birthed innovative digital solutions which have transformed the digital landscape for Uganda; and has certainly contributed to our vision of delivering a bold new digital world to our customers. With Huawei's involvement in the MTN Kampala Marathon, we've positively impacted communities from the proceeds raised from the MTN Kampala Marathon. We believe in strength in numbers, and so today it gives us immense pleasure to have Huawei once again join in to ensure that the marathon is a success," Olivier said at the press briefing.
Huawei has confirmed that more than 150 Huawei staff will participate in this year marathon.
In his conclusion remarks, Olivier said that, "It has been 14 years of organizing the MTN Kampala Marathon and we therefore find it extremely important to collectively mobilize and continue to channel support to communities in need."