News
Smartphones
Tecno Mobile Has Finally Launched the Tecno Spark 2 in Uganda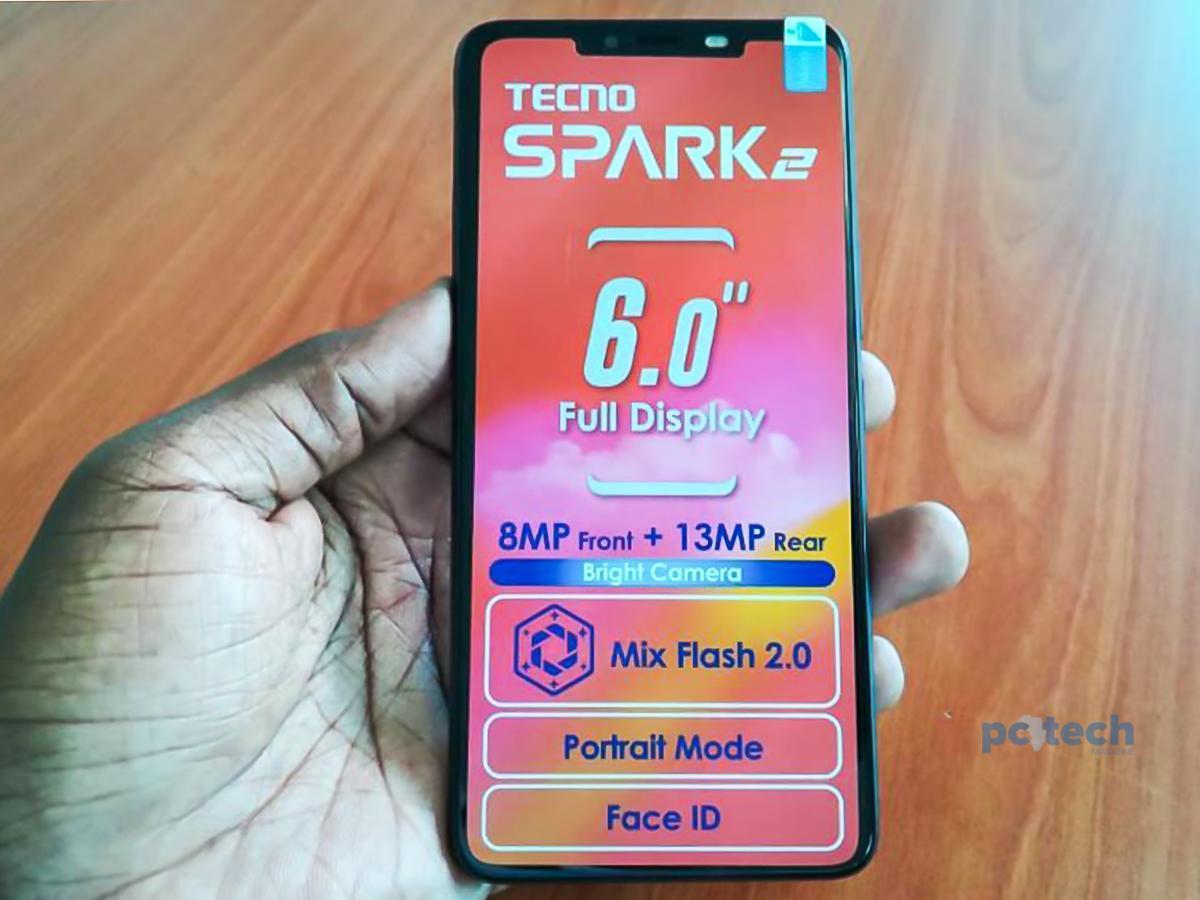 After multiple rumors about the successor of the Tecno Spark and Spark Plus smartphones in the last months, Transsion Holdings-owned; Tecno Mobile has finally launched the Tecno Spark 2 in the Ugandan market showing no signs of slowing down as they continue to stamp their feet as the number one smartphone brand in the African mobile market.
"We at Tecno Mobile are proud to say that, this is another great smartphone designed for productivity and style," Stephen HA, Managing Director and General Manager of Tecno Mobile, told the press.
As we might know one of the most selling points on Tecno smartphones is its camera, Stephen reiterated that the Tecno Spark 2 is not just another camera phone, but one that any smartphone lover with the desire to stay in tune with the latest smartphone innovations, should have.
Ending all rumors, the Tecno Spark 2 flaunts a 6-inch HD screen fully display no bezels squeezed into a small shell of 5.7mm making the device comfortable to hold. Compared to its predecessor that came at 5.5-Inch display screen with bezels. The flagship comes with an improvement in the storage capacity available in two variants; 1GB/16GB and 2GB/16GB options considering that only one flagship has been launched.
The flagship runs on Google's Android 8.1 mobile operating system topped on with Tecno's HiOS v3.3.0.
"The latest Android 8.1 (Go edition) is going to ensure an overall satisfactory general performance of the phone," Stephen told the press.
Looking at the camera perspective, as rumored to have a dual rear camera, unfortunately, it wasn't. The flagship comes with a single rear sensor at 13MP with a supportive 3 LED ring flash while the front facing camera has an 8MP sensor and a supportive 2 LED ring flash. The front camera has been seen with a portrait feature option while the rear camera lacks it. The F/2.0 wide aperture enables more light to pass through the camera lens, thereby making selfie pictures clear even in low light conditions.
The phablet is supported on a massive powerhouse of 3,500mAh non-removable battery capacity. Tecno claims that the battery can last for at least 11 hours on talk time and 20 hours on standby time with a new facial recognition security feature.
Unlike the previous Spark smartphones, the Tecno Spark 2 comes with the facial unlock technology that can be used to unlock the phone. This becomes an additional security feature to the fingerprint sensor and pin, passwords, and partner unlocks. By grasping the face information, the Face Unlock has 800ms recognition rate and is more functional than the fingerprint identification feature.
Speaking to one of Tecno representatives, we asked who the target market could be considering the fact that its predecessor was targeting mainly university students, he told this website, the target market could be for people aged between 18 to 26 years. Still more like university students.
However, the flagship is suitable to those that want to upgrade from their entry-level smartphones.
Tecno Spark 2 is available in Bordeaux red, midnight black, champagne gold. and city blue color options and has been priced at UGX435,000 which can be found in all Tecno branded store countrywide.