Smartphones
The Infinix Note 5 To Launch on June 24th, Rumored To Be Part of Android One Project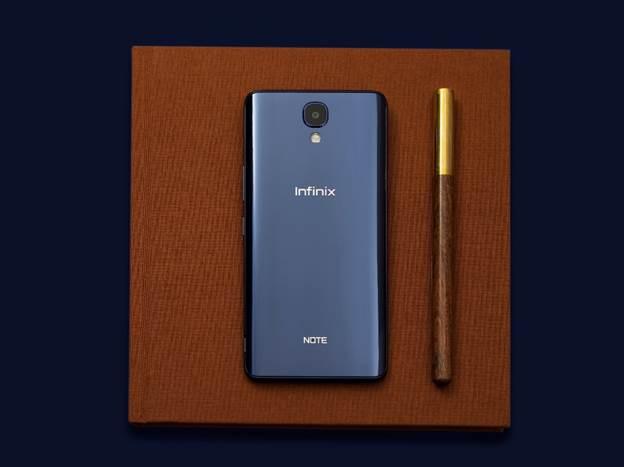 Infinix Mobility as it set to launch the two successors to the Infinix Note 4 in Dubai on June 24th, 2018, rumors around the web claim the new flagship will be part of the Android One Project. However, we're not so certain about this, as it was reported some time back that Infinix vowed to stay away from the mobile OS after seeing less sales for the Infinix Hot 2 which was the first Infinix mobile to have Android One.
Android One Project was launched in 2014, meant for entry-level smartphones, but it has now been seen on some mid-range, and high-end smartphones, like Nokia 7 Plus, Nokia 6.1 (2018), Moto X4, Xiaomi Mi A1, HTC U11 Life, to mention a few. For what is worth knowing is that Google offers software services like the Android One to OEMs (Original Equipment Manufacturers) like Nokia for instance – because they haven't gotten the experience to doing software.
Enough about the Android One project.
The Infinix Not 5 as per rumors is said to come with Android 8.1 while other suggested that it will be part of the Android One Project. The flagship is said to come coupled with 4GB RAM and 32GB internal storage expandable with a microSD card of up to 128GB, supported on a massive 5,000mAh non-removable battery. Main highlights is the 18:9 screen ratio with Full HD+ display, as well as the XPen. The stylus XPen was first seen on the Infinix Note 4, and it seems the feature will only be available to Infinix Note series. While the feature is said to come with the Note 5, its rumored to be more improved compared to what its predecessor has. On the other hand, the 18:9 screen ratio isn't a new feature as most flagship this year come with the screen ratio to provide more room for content display, and less bezel.
On issue of the camera, its rumored that the flagship won't have a dual rear camera setting, as it's said the rear camera will be a 18MP sensor while the front facing camera will be 13MP.
We expect a FaceID and fingerprint features for security and privacy purposes.