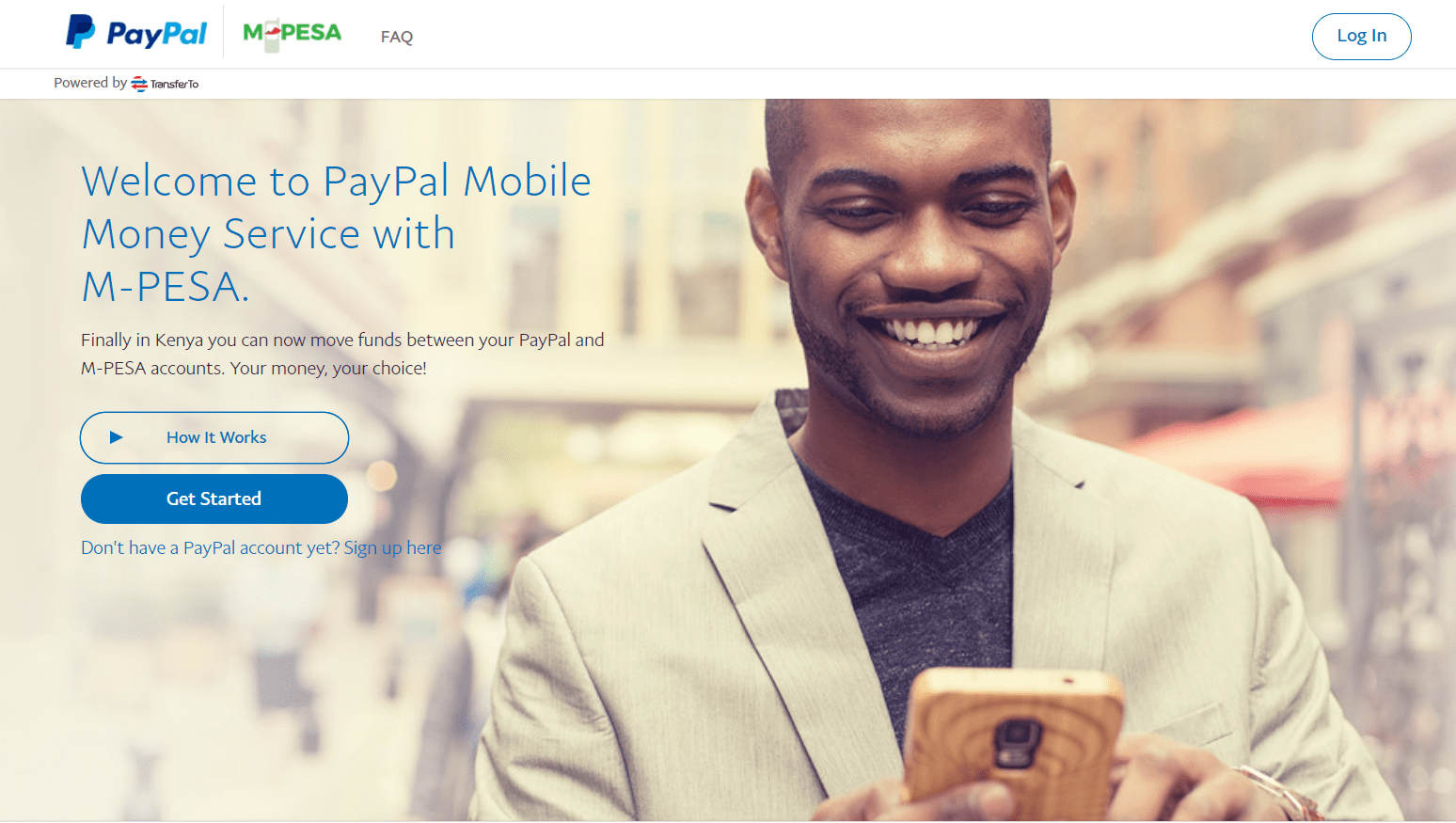 PayPal and Safaricom announced a revolutionary collaboration that enables Kenyans to seamlessly move money between their M-PESA and PayPal accounts. The new service eliminates significant barriers that have hindered consumers and businesses in the country from taking full advantage of global eCommerce.
"PayPal's collaboration with M-PESA is part of the company's long-term strategy to enable eCommerce and democratize financial services on the African continent," says Efi Dahan, General Manager for the Middle East, Africa and Russia, PayPal. "We are excited to bring the M-PESA mobile wallet and PayPal joint services to the Kenyan market, which makes it more convenient and secure for users to withdraw and add money to their accounts while participating in the global digital economy."
"M-PESA's cooperation with PayPal will open up global marketplaces and the global economy to millions of Kenyan and Kenyan-based businesses and individuals," said Joseph Ogutu, Director of Strategy, Safaricom. "This development ushers in a new era of speed and convenience beyond borders, as we work towards innovating robust platforms through which more entrepreneurs and consumers can benefit from international money transfers and the growing eCommerce industry."
M-PESA has revolutionized the mobile payments space by offering Kenyans the flexibility to make payments quickly and easily from any mobile phone. The new service makes it possible for Kenyan consumers with an M-PESA account to shop with online businesses across the world. With the new service, Kenyan businesses and freelancers can now sell to global customers more easily, enjoying PayPal's secure and trusted technology to collect their payment and the newly launched service to move their money to their M-PESA wallet.
TransferTo operates a global Cross-Border Mobile Payments Network for emerging markets and is the technology partner underpinning this strategic collaboration.
"We are proud to have been chosen by these two world-class payments providers to bridge the gap between the services offered in developed countries with those available in emerging markets – which is the cornerstone of TransferTo's mission," said Peter De Caluwe, CEO, TransferTo. "This service is a major milestone in the evolution of cross-border mobile payments, in that TransferTo's technology is creating a fundamental link between M-PESA users in Kenya and PayPal's global network, and seamlessly connecting Kenyan shoppers and businesses to the global eCommerce world," said De Caluwe.
[related-posts]
The service is now live and available to all Kenyans with qualifying PayPal and M-PESA accounts.
Via BusinessWire