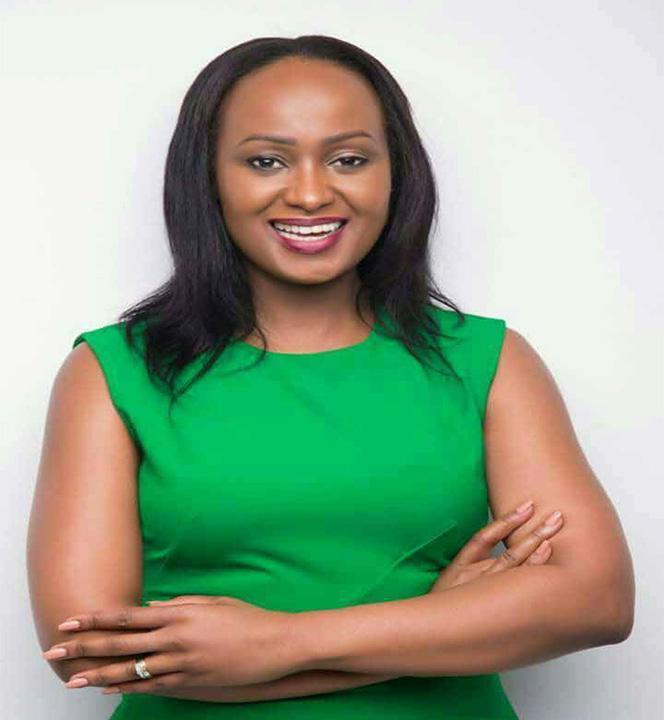 Stanbic Bank Uganda late last month on Good Friday, launched a new cashless campaign dubbed; Blue Weekends that allows its customers pay, as well as receive discounts through their Point-of-Sale (POS) terminals. The official launch event that was held at Monot hangout bar in Bugolobi, Kampala was graced by some of Uganda finest musicians; APass, Sheebah Kalungi, and Fik Fameica who entertained the crowd.
The campaign set to run throughout this year will only be activate from Friday's to Sunday at only participating outlets; Monot Bar, Piato restaurant, Le Chateau restaurant, and Karveli restaurant – as reveal by the bank.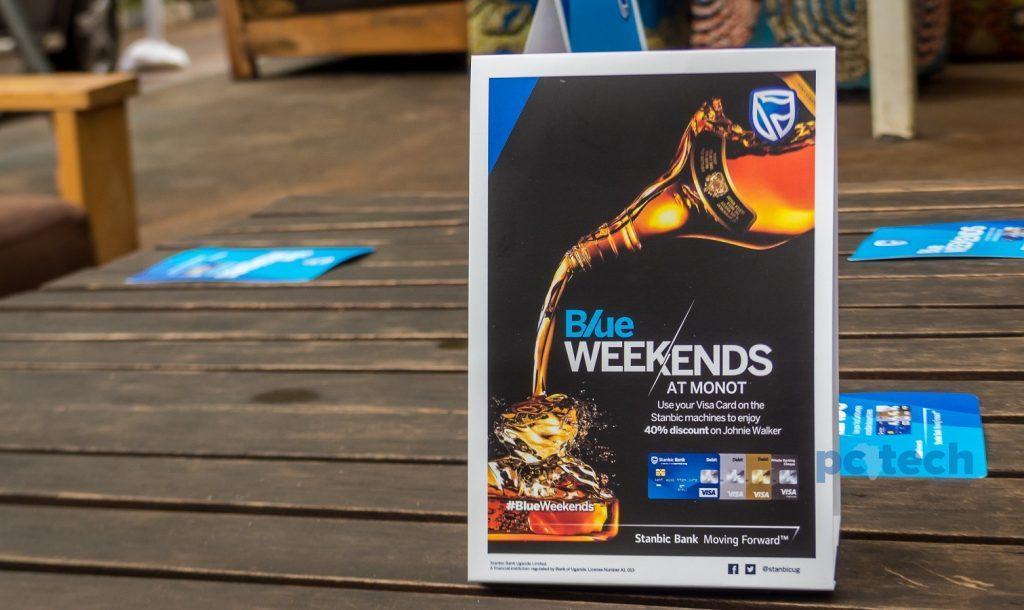 During the launch, the popular whiskey; Johnnie Walker was discounted to 40% if paid using the Stanbic bank visa card.
We had a Q&A session with Sonia Karamagi, Stanbic Bank Uganda Senior Marketing Manager who discussed more about the campaign.
What is Blue Weekends?
"Blue Weekends", is a round-the-year platform that will allow customers to pay and enjoy discounts at various places of convenience, through our POS terminals and digital channels across the country. Through this new proposition the bank can fit into customers' lifestyles and choices.
Who is the Target Customer?
All visa card holders, Stanbic Bank Digital Banking customers using *290# and the Stanbic App. For the merchants, we are targeting business customers with the Stanbic POS.
How does this fit into the Digitization Agenda?
Stanbic Bank Uganda has made consistent effort to digitize customer experiences in Uganda through a consistent and energized drive to promote the digital payments on mobile banking, Stanbic App and card.
Activities to improve our customers' digital experience and usage include loyalty rewards campaigns, customer end point service and product and service innovations. We are well on our way to taking our customers into the digital age.
To promote digital usage as a lasting habit for customers, we need to build perennial platforms to keep them engaged by creating memory structures around the evolution of payments and digital banking services.
Why Blue Weekends?
The Blue Weekends offer emerged out of the understanding that while banks have traditionally seen their role as experts with solutions to customers' problems, their emerging role now is to fit into customers' lifestyles and enable them to fulfill their aspirations and ambitions.
Therefore, at the heart of this proposition is providing utmost convenience for customers without ever having to worry about carrying cash.
What does this mean for our customers?
We shall have a full year journey of exciting offers to customers to excite, engage, reward and educate them about the benefits of digital and card usage. The campaign seeks to grow numbers and the experience of using the various digital platforms offered by the bank.
When is the campaign starting?
The Blue Weekends campaign will run every last Friday, Saturday and Sunday of every month starting from March 30th, 2018 to December 2018.
Which Outlets are part of the campaign?
This weekend will have the following participating merchants: Karvelli Bakery, Le Chateaux restaurant, Piato Restaurant and Masters Supermarket Ntinda. We will sign on new merchants during the year. In addition to the participating partners, billers are also included on the digital
Platforms like UMEME, NWSC and PAY TV. These will be participating in the coming months after discussions are finalized.
What are the launch event details?
The official launch event will be held at Monot Bar on Good Friday starting at 4pm.It will be a fun packed activity with lots of entertainment and great discounts. To be a part of this exciting launch, flash your Stanbic Visa card at the entrance and be sure to use it for your purchases. This is open to all card holders however there are limited seats available.