News
Technology
First Lady; Janet Museveni Flags Off The 2018 Seeds For Future Program Finalists to China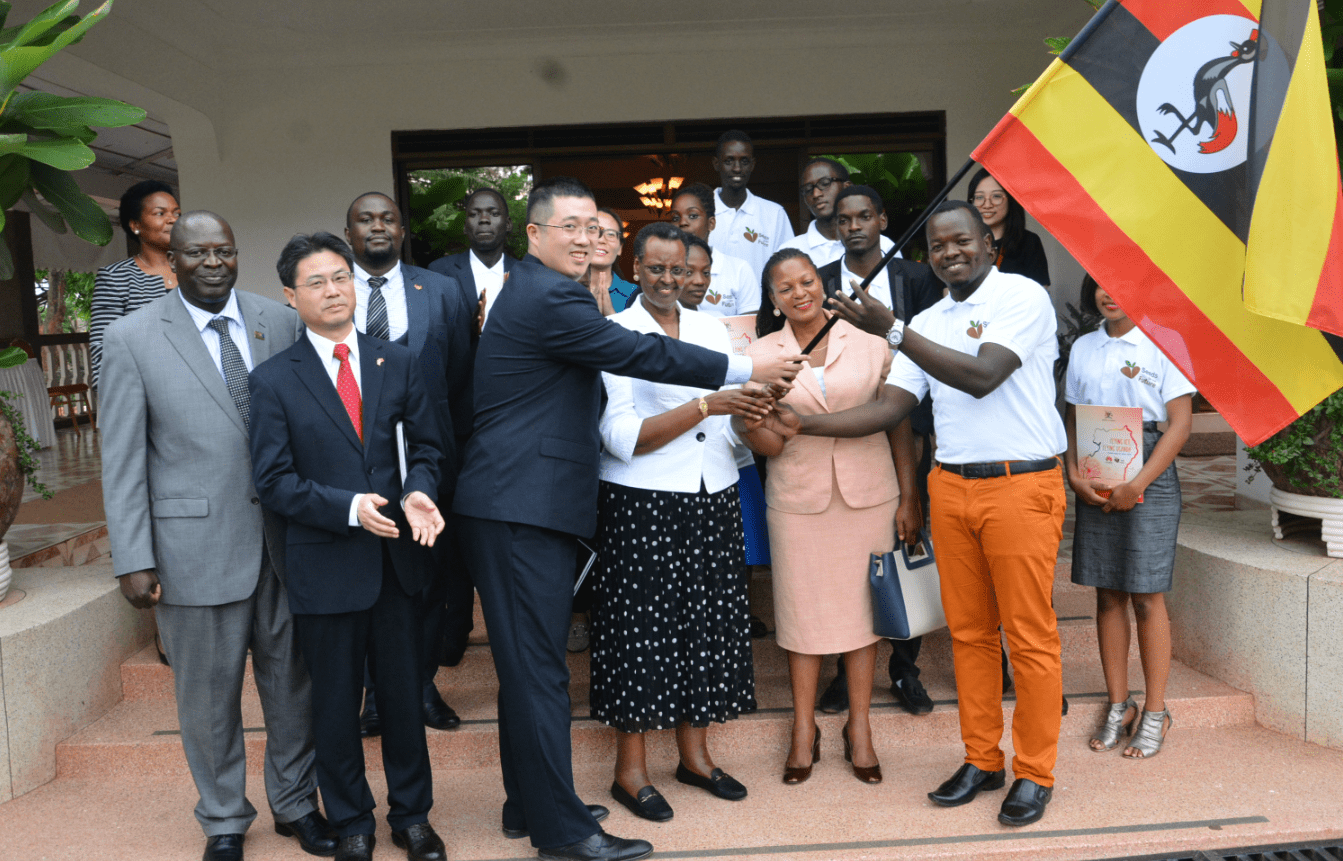 The First Lady and Minister of Education and Sports Hon. Janet K. Museveni on Thursday flagged off ten Ugandan ICT Students to undergo a two-weeks hands on ICT training in China under Huawei's Seeds for the Future program – a global Corporate Social Responsibility flagship program that selects top college students in ICT-related courses for a technological study trip in China.
The ten finalists from Makerere, Muni, Lira and Busitema, university having been choosen from 35 who presented technological proposal for consideration are scheduled to depart on 6th April, 2018.
The 3rd annual flagging off ceremony was held at State House Nakasero on Thursday afternoon. It was witnessed by the Chinese Embassy Charge De Affairs H.E Chu Maoming, Huawei's Managing Director Jerry Liujiawei, and the Principal at the College of Computing and Information Science Makerere University Tonny Oyana among others.
Hon. Janet Museveni at the flagging off said the program is crucial to the development of ICT which is now a key driver for economic development globally.
"I really thank Huawei for standing with Uganda in our struggle to build our muscle in ICT for our developing country in the global community," she said.
She encouraged the successful students to maximize the opportunity and make the best of it to learn more and on return, to pass on the knowledge to others, as well as urged them to be good ambassadors for Uganda when in China.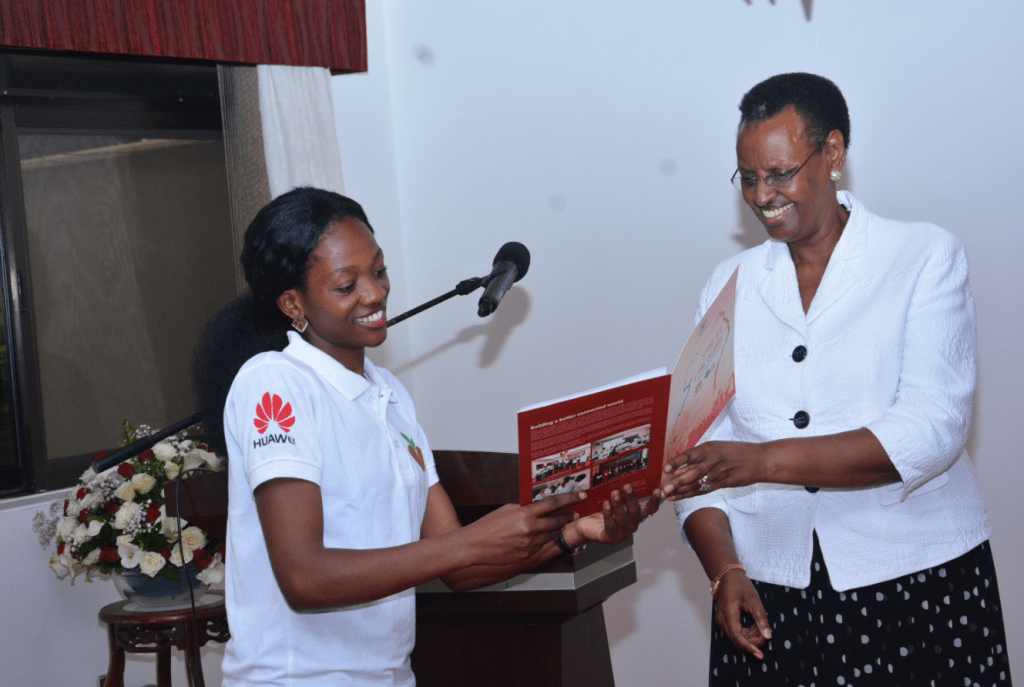 Huwaei's Managing Director Jerry Liujiawei thanked the government of Uganda through the Ministry of Education and Sports for making Huawei's vision of bridging the digital divide and making Uganda a better-connected place real through the Seeds for the Future program.
He further said they pledge their continued support to the digitization process of Uganda by using the seeds for future program to cultivate more ICT talents that are crucial to ICT sector development, thus boosting industry growth and driving development of different other sectors.
He pledged that Huawei will continue to work with Government and other relevant parties to build vital ICT systems in Uganda.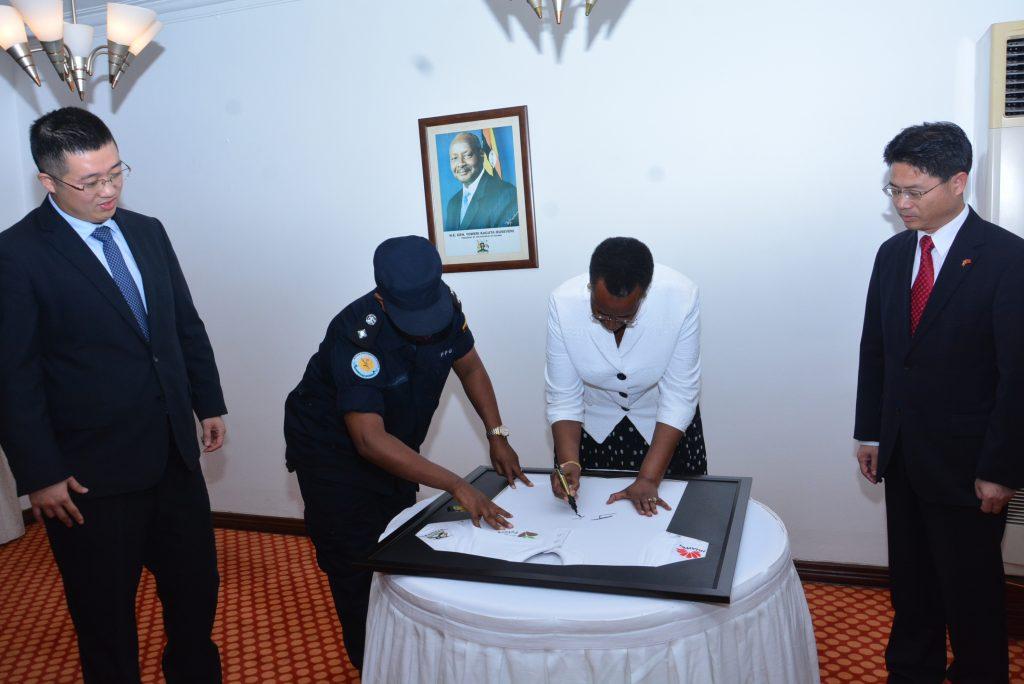 Like other finalists before, they will visit Beijing and Shenzhen and will have opportunity to study and gain work experience at Huawei's headquarters and also be exposed to Chinese culture and cross-cultural work experience in a global business environment.