Huawei together with the First Lady; Janet K. Museveni, early this month flagged off 10 ICT students to China having emerged finalists in Huawei's Seed for the Future Program. 35 applications were submitted in from four different public universities – that were to discuss about using ICT to improve certain issues in the health, education, agriculture and transport sectors.
During their first week in China, the students expressed their happiness at the opportunity to learn the Chinese Language which is part of the educational trip including visits to the; historical tour in Beijing and cutting-edge ICTs lessons, enterprise management experience sharing, lab practices, Huawei exhibition hall visit and solutions demonstration in Shenzhen.
At their last week in China, the students appreciated the one-week hands on training that exposed them to the latest technology trends in Cloud Computing, Internet of Things, 5G Networks, and what the future of the ICT Industry will be.
During their time at the Huawei headquarters, the students were exposed to the different networks like the 3G, 4G and also made to understand more about the cutting-edge technologies trends such as 5G, Internet of Things (IOT) and Cloud computing. They had a hands-on practice in Huawei Technologies' most advanced labs and were also taken on a guided tour of Huawei's Exhibition hall of digital technology.
The students described their training at Huawei as a great eye opener into the emerging and dominating technologies in the world today. They were particularly ardent about the cloud computing which enables data to be stored in the clouds so that one can easily access it from any place on a monitor without a computer.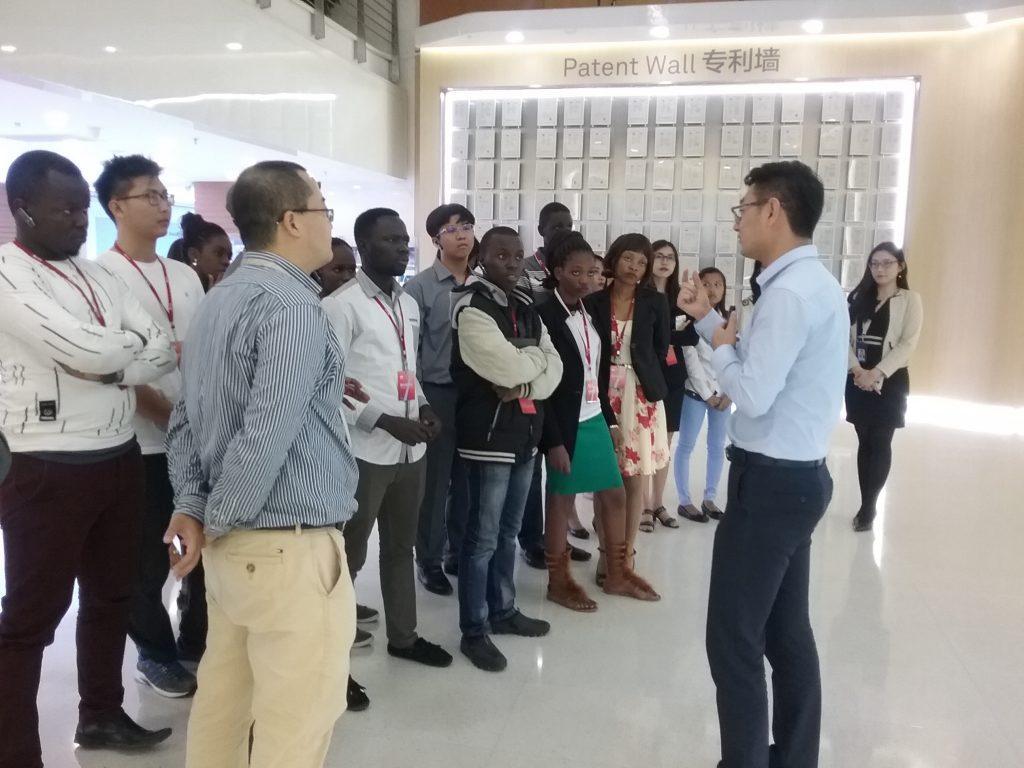 Notably, the Seeds for the Future program was globally initiated in 2008 by Huawei with over 2700 talents from all over the world for study trips in China to nurture professionals who are urgently needed to drive development of the ICT industry in countries where it operates. In Uganda, it was officially launched in 2015 and the announcement was made during a meeting between; Huawei's Senior Vice President; Mr. Li Dafeng with H.E. Yoweri Kaguta Museveni; the President of the Republic of Uganda, during his official visit to Beijing.
The Seeds for the Future program has so far taught and trained 30 (2018 inclusive) Ugandan students in their capital where the firm is headquartered – ever since its launch in 2015.