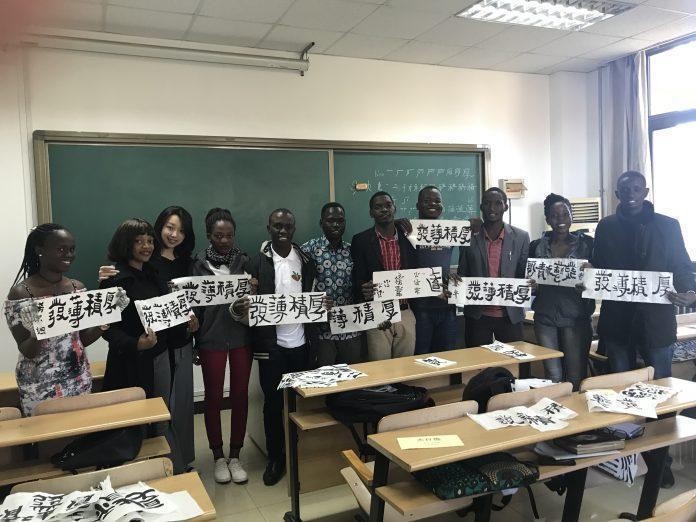 The ten Ugandan ICT students who emerged finalists in the Seeds for the Future Programme 2018 from 35 proposals that were presented to a panel of judges, were flagged off to a two-weeks technological study trip in China by the First Lady and the Minister of Education and Sports; Her Excellence, Hon. Janet K Museveni on 6th April.
One week on their educational trip, they have expressed happiness at the opportunity to learn the Chinese Language.
"We need to learn Chinese because China is a big economy and in order for us to benefit from it we need the language which will be our bridge, and thus thank Huawei for this initiative," Oola Gerard; Computer Scientist at Muni University said.
While in Beijing, Huawei enabled the students to be trained by the Beijing Language and Culture University's School of Continuing Education for a week in speaking and writing the Chinese language. In addition, exposed to the Chinese painting and culture where a test will be administered and certificates will be credited to the successful ones.
Their lecturer Xing Xiaoyan lauded the students saying they are very interested and keen to learn the language, and hopes they will in future take more lesson in the language.
On the other hand, they've also visited the Great Wall in Beijing, experienced a guided tour of the Forbidden City, also known as the Palace Museum, found in Beijing which is also the biggest preserved palace in the world.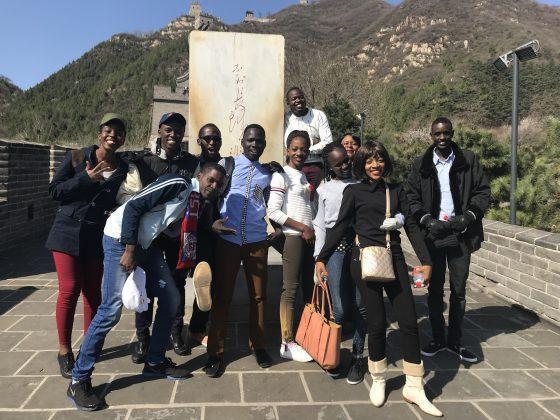 The Ugandan students will relocate to Shenzhen on Friday where they will have a week of a hands-on training in cutting-edge technologies such as 5G, LTE and cloud computing at the Huawei Technologies Headquarters.
Lina Cao the PR Officer Huawei Uganda urged them to effectively utilize their time in China, take advantage of the ICT expertise and experience and ensure knowledge transfer to their Universities.