Entrepreneurs
News
Startups
TechBuzz Hub Calls For Startup Entrepreneurs to Participate in the 4th Annual TEF Entrepreneurship Programme
Technology and Business development hub; TechBuzz will on 10th February, 2018 host an event to help and guide startup entrepreneurs that want to participate in the 4th cycle of the TEF Entrepreneurship Programme. Outstanding African entrepreneurs who have startups or business ideas with the potential to grow are encouraged to apply.
Ugandan startups that are willing to participate in the programme are invited to the TechBuzz event scheduled to take place this Saturday – considering that they had participated before winning themselves USD$5,000 a non returnable seed capital funding.
The hub as told to this website, aims at bridging the incubation gap in the country and to create ways to overcome the barriers to employment, business sustainability, and social development caused by the immense gap underlying between innovation and investment in Uganda. Hosting this event, they're trying to create more awareness, for startup entrepreneurs that are looking for funding.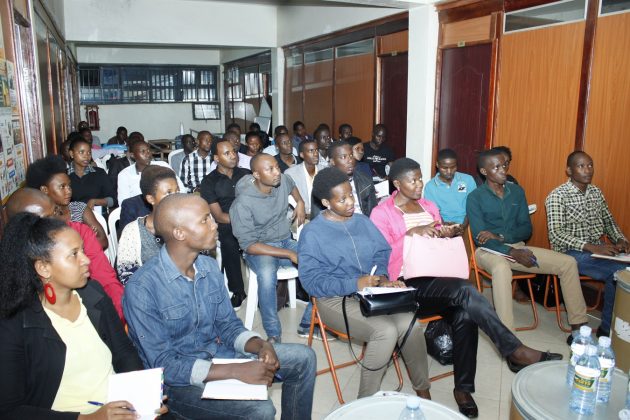 As told to this website, the hub will help participants with application procedures, guide on the authenticity of the program while hosting some alumni beneficiaries, as well as have Q&A sessions that participants might have had about the programme.
About the TEF Entrepreneurship Programme
In 2015, Africa entrepreneur Tony Elumelu Founded the Tony Elumelu Entrepreneurship Program a 10 year initiative to help African startups with financing. Each year there are 1000 new qualifiers of the fund selected where each gets USD$5000 a non returnable seed capital funding.[related-posts]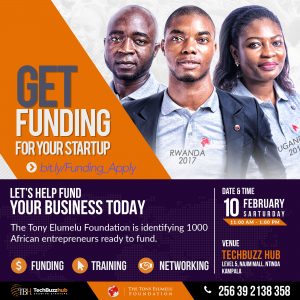 Those able to progress their businesses satisfactorily are eligible for a second stage convertible loan of another USD$5000.
In conclusion, the foundation has so far invested in USD$10 million of which has been seed capital and aims to identify 10,000 startups in the course of the 10 year dedication of the program.
Notably, through this business development programme, TEF provides training, mentoring, funding and network access to catalyze growth in Africa's most under valued resource- its entrepreneurs.