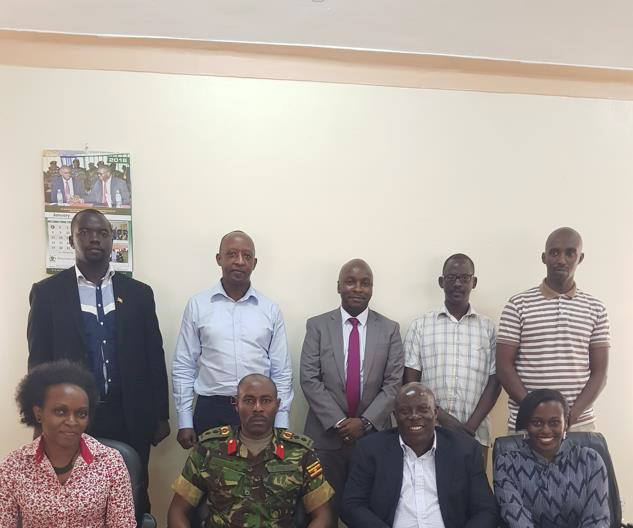 The National Information Technology Authority Uganda (NITA-U) was this afternoon hosted by the Special Forces Command (SFC) in Entebbe to sensitize the forces on the Authority's ongoing work to make access to Government services easier by taking them online. SFC is a specialized component of the Uganda People's Defense Forces (UPDF) tasked with carrying out specialized missions or operations at a moment's notice and therefore, digitization is a key component to enhance their work.
For 5 years now, NITA-U has been collaborating with SFC to enable the implementation of The Special Forces Command Information Security Program.
Speaking during the presentation, NITA-U's Executive Director James Saaka applauded the Special Forces for their continued effort to operate a powerful and versatile special operations force that is responsive to the requirements of Uganda. He further highlighted NITA-U's plans to integrate all Government systems.
"We are going to undertake an initiative to integrate all government systems. This Integration will ensure simplicity, the efficiency of access to Government services in a secure environment. Using a single User ID (National Identification Number), citizens will have easy access to Government services. Additionally, this will promote transparency for Government as data sharing across agencies will be seamless and digitized" Saaka explained.
The Special Forces team led by Col. Gerald Ahimbisibwe, Director, Personnel & Administration, was also briefed on the various eGovernment services that are available at www.ecitizen.go.ug.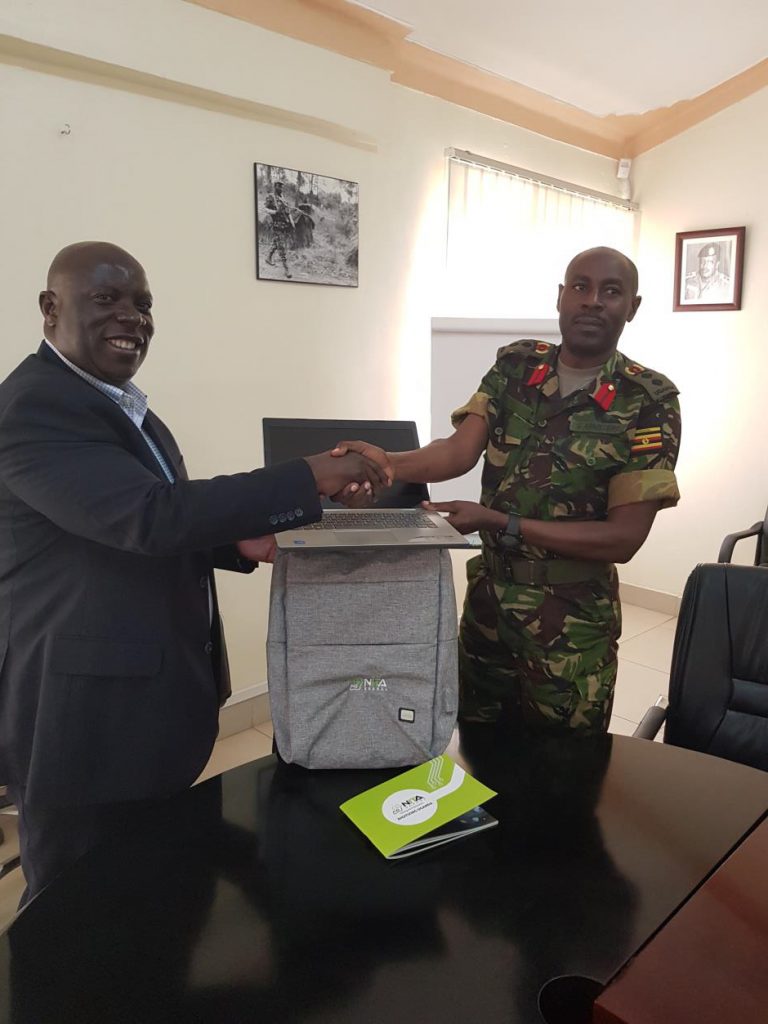 The NITA-U team shared the eGovernment services roadmap that included the following services that will be soon be launched, namely:
Electronic Government Procurement: This is a web-based system that covers the full procurement lifecycle, all procurement modalities, and keeps a record and audit trail of all procurement activities. This will ease & automate the government procurement process
Government ePayment Gateway: This a Government e-Payment gateway that will facilitate electronic payments for Government services in a bid to make service delivery more efficient and responsive to the needs of the citizens and as well promote online business.
Unified Messaging and Collaboration System: This system will provide Email, Voice, Video, Social and Instant Messaging services to government offices. This will promote collaboration among Government Departments and Local Governments.
Government SMS Gateway: The Government SMS Gateway will allow government entities to push SMS notifications to citizens through its various eservices and applications. This will allow for a rich online experience.
Electronic Voucher (eVoucher): To implemented in 42 Districts reaching 450,000 farmers over a period of 3 years. The eVoucher provides a mechanism for tracking the delivery of subsidized farm inputs, improved agricultural infrastructure, post-harvest handling technologies and competitive price for inputs and outputs.
During the meeting, NITA-U, committed to continue offering specialized technical support to the SFC. NITA-U also handed over laptops and other solutions to SFC which will be used to enhance the operational capacity of the SFC. This is in addition to the already existing ICT training programs that' NITA-U extends to SFC.
[related-posts]
'We thank the team at NITA-U for the insightful presentation on the different initiatives they are undertaking to digitize the nation. The laptops and associated solutions are much appreciated, as a Command, we pledge to leverage this collaboration to enhance our operational efficiency', said Col. Gerald Ahimbisibwe.
This visit was among the many NITA-U is conducting to educate various Government entities on e-services. Last year, the Authority was hosted by the UPDF's Military Police leadership to educate them on the initiatives being undertaken to take government services online. Additionally, NITA-U handed over an assortment of ICT equipment and connectivity solutions to the Military Police Commandant.