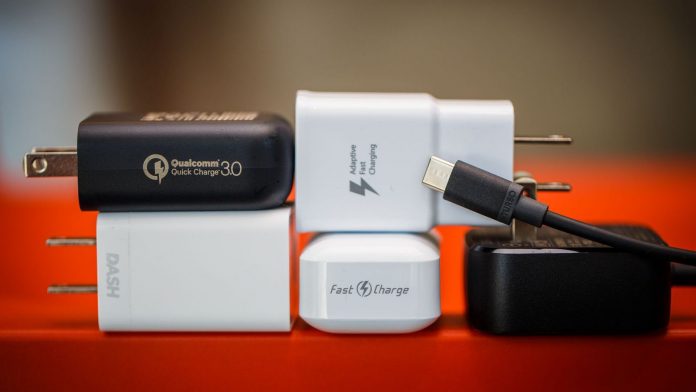 Last week, famous tipster; Evan Blass leaked the Galaxy S9 & S9+ Launch, Pre-Order, and Release Details. According to him, a "C-level executive at a major casemaker" revealed these details. In the same week, the U.S. phablets appeared on U.S. communications regulatory body FCC's website revealing the model numbers.
That not being the case of today, new reports have revealed the fast charging capabilities of the upcoming S-series smartphones. According to GSMArena, Brazil's National Telecommunications Agency revealed that there will be no increase in the battery capacity of the phones. The agency said the S9 will have a 3,000mAh battery while the S9+ model will pack 3,500mAh same as its predecessor.
And now China's 3C Certification Authority has on the other hand detailed the fast charging support. Which will be the same as on the current models – this means upto 9V @ 1.67A (15W) of power.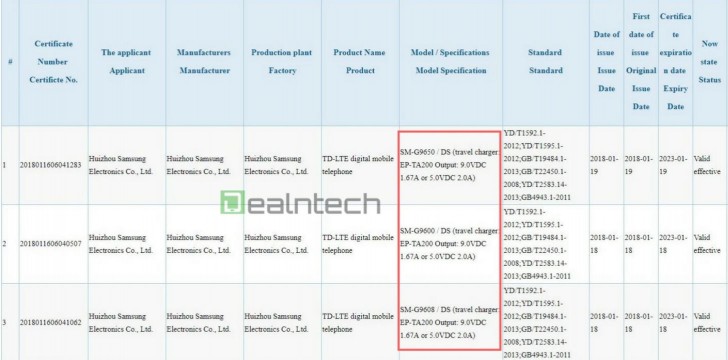 "This kind of 15W Adaptive Fast Charge dates back to at least the Galaxy S6 so there hasn't been much progress made in that department," GSMArena reports.
Notably, the database of the Chinese 3C certification website also showed three models of the Samsung Galaxy S9 and S9+. They carried the model numbers SM-G9600/DS (For China), SM-G9608/DS (For Taiwan) and SM-G9650/DS.
SM-G9650 is the Chinese version of the larger (6.2-inch) Galaxy S9+. All three models appear in the database with the DS tag which indicates that they are dual SIM devices.
Rumored Specs for the Galaxy S9 & S9+
Super AMOLED Infinity screens with curved edges, Exynos 9810 SoC processor, 6GB RAM, 512GB onboard storage coupled with microSD card support.
The phones will pack the Android Oreo mobile OS with a new version of its TouchWiz UX, as well as a dual camera setup.
However, the Galaxy S9 won't be all Samsung fans have to look forward to in 2018. Speaking on this, Koh said that the company plans to launch a foldable phone this year.
Writer's Note: Written with inputs from DealnTech