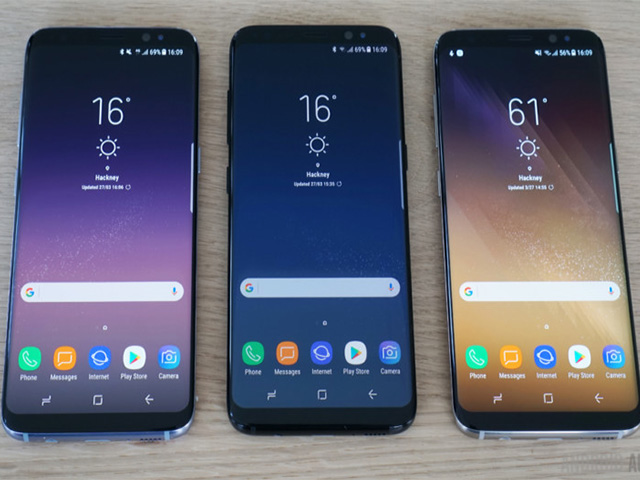 Confirmed by DongJin Koh; President of the Mobile Communication Business at Samsung, the Galaxy S9 will be unveiled at the Mobile World Congress in Barcelona. This comes after the company last year dismissed the rumors of launching the phablets at the recent ended CES.
MWC – is an event that holds a combination of the world's largest exhibition for the mobile industry. In addition features prominent executives representing mobile operators, device manufacturers, tech providers, and content owners from across the global.
Prolific tipster Evan Blass has leaked the exact launch, pre-order and shipping dates of the phones, according to his tweet.
According to a C-level executive at a major casemaker, the go-to-market schedule for Galaxy S9 / S9+ is as follows:

Launch – 2/26
Pre-orders – 3/1
Ships/releases – 3/16

— Evan Blass (@evleaks) January 16, 2018
According to reports by ZDNet, suggested that the sale date for the phablets would be announced at the event itself, but looks like it all went astray as Evan Blass links the info, and according to him, a "C-level executive at a major casemaker" revealed these details.
Incidentally, South Korean news outlet; The Bell had stated that Samsung is planning to host a launch event for the Galaxy S9 on February 26. The Bell's report furthermore stated that unlike the Galaxy S8 launch, they're looking at an earlier schedule this time due to the swift growth of the iPhone X.
Rumored Specifications for the Galaxy S9
Super AMOLED Infinity screens with curved edges, Exynos 9810 SoC processor, 6GB RAM, 512GB onboard storage coupled with microSD card support.
The phones will pack the Android Oreo mobile OS with a new version of its TouchWiz UX, as well as a dual camera setup.
However, the Galaxy S9 won't be all Samsung fans have to look forward to in 2018. Speaking on this, Koh said that the company plans to launch a foldable phone this year.