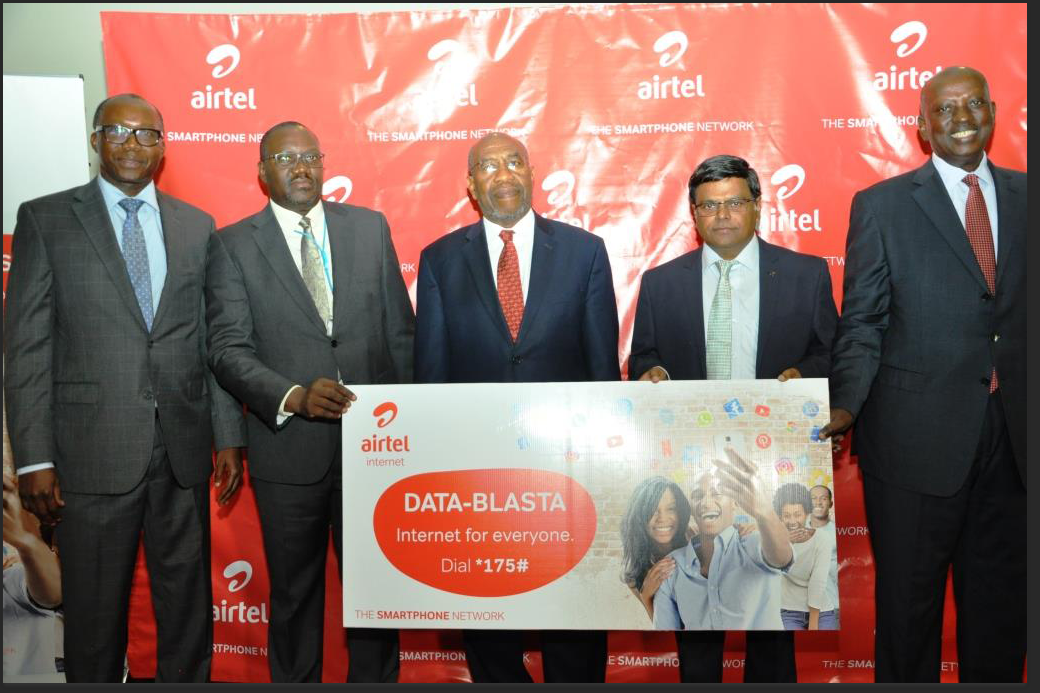 Airtel Uganda has today announced a major milestone in its operations; becoming the first telecom operator in Uganda to have all its sites across the country 3G mobile broadband enabled. The upgrade in technology to 100% mobile broadband means that all Airtel Uganda subscribers will now have access to high-speed internet, regardless of their geographical location.
The announcement was made this morning at an event presided over by the Prime Minister; Honorable Ruhakana Rugunda at the Kampala Serena Hotel.
Addressing guests, Airtel Uganda Managing Director, VG Somasekhar said that the network upgrade to countrywide broadband coverage is part of the company's vision to empower Uganda with connectivity to high-speed internet access which will drive economic growth and social development.
"Airtel Uganda has invested $50m USD in this financial year 2017/18 with a goal to ensure Uganda is 100% mobile broadband in the next 4 months. Currently, 154 new sites are being rolled out. An additional 165 sites are under implementation with an objective to enhance rural capacity and coverage thus providing an unmatched internet experience to our customers".
Concluding his remarks, Somasekhar also noted that the company had recently launched new data blasta bundles that will give Airtel users a customized, simplified and affordable internet experience. "The new data blasta bundles are priced to meet the different needs of all Airtel customers; whether daily, weekly or monthly," he said.
The Prime Minister who was the guest of honor at the announcement commended Airtel Uganda for what he called "…a remarkable development both for the ICT sector and for the country."
"By enabling national broadband internet connectivity, Airtel Uganda will empower millions of Ugandans by granting them access to both the basic functions of mobile telephone technology and the advanced functions which include internet connectivity."
"The government of Uganda has taken on several projects aimed at expanding and improving the ICT sector. While it is our mandate to enable these advancements, we are aware of the role played by strategic partners like Airtel Uganda. We are honored to witness your efforts as we move to modernize our country through digital advancements,' he concluded.
[related-posts]