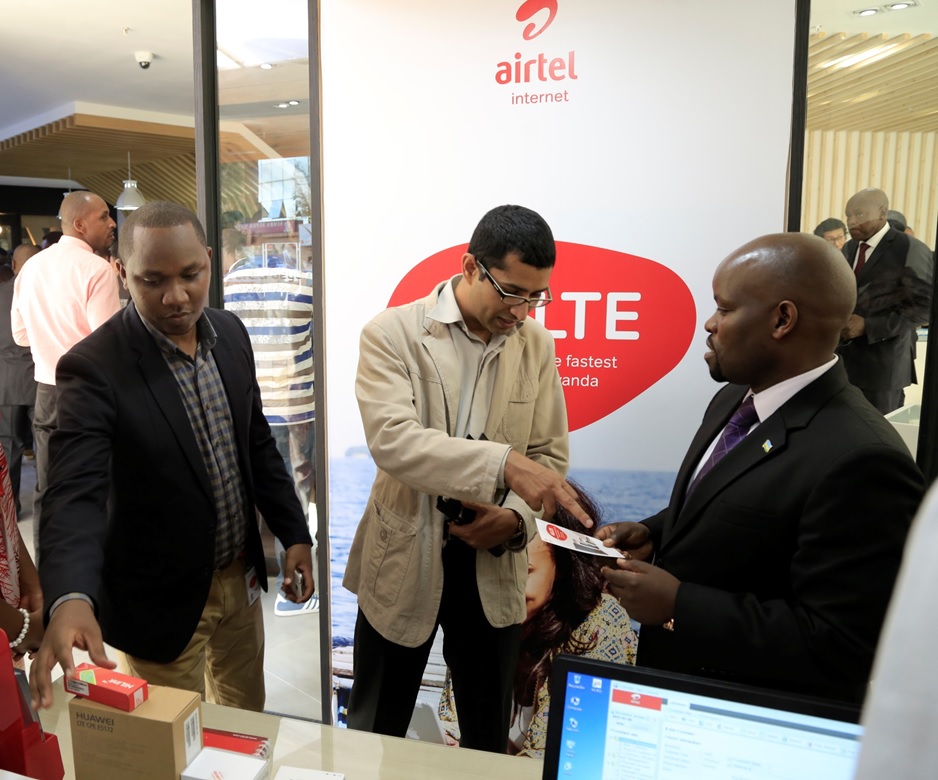 Airtel Rwanda in partnership with Olleh Rwanda Networks has participated in the opening of the first ever 4G Square in Rwanda.
Presided over by Hon. Jean Philbert Nsengimana, the Minister for Youth and ICT, the 4G Square was launched in Kigali at the Grand Pension Plaza.
Being the first of its kind in the country, the 4G Square will be a one-stop hub for all the 4G LTE technology devices that include; smart phones, touch pads, smart watches and a conference room, a refreshment area and advanced on technology options (Play interactive system) for customers to experiment with.
Speaking at the launch of the 4G Square, Chrysanthe Turatiman, the Airtel Value Added Services, Devices and Data Manager said; "The 4G Square is the latest innovation that has come to Rwanda and this will go a long way in easing access to 4G services for the people of Rwanda. We shall ensure that consumers enjoy consistent, uninterrupted and high quality super-fast internet speeds."
The 4G Square will also have free super-fast internet that can be accessed at inside the square by all customers. The Airtel booth will provide 3G and 4G internet solutions for all customers and it will be open every day.
The Guest of Honor, Hon. Jean Philbert Nsengimana Minister of Youth and ICT Rwanda said; "4G LTE technology is a win for the ICT and the business community in Rwanda. This is what the economy of technology is all about and we hope that talented youths can be able to use this 4G Square to produce developmental applications that can help our nation."
4G LTE is the fourth generation of mobile telecommunications technology, succeeding 3G. 4G LTE technology provides mobile ultra-broadband Internet access to internet enabled devices like smartphones, tablets and laptops. It is considered the fastest internet in Africa.