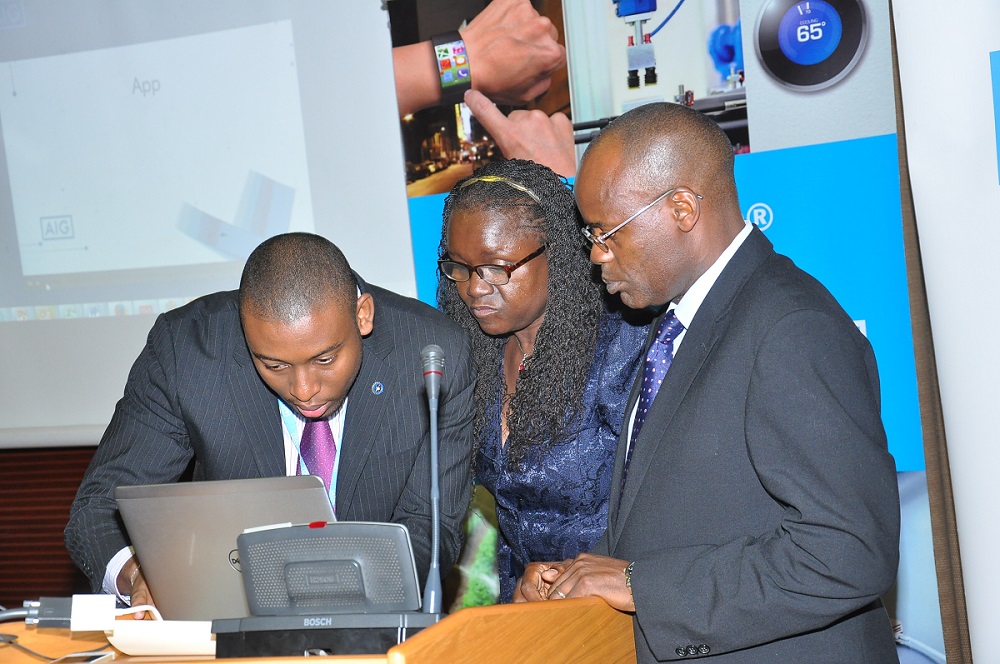 Kampala – AIG, a property, casualty and general insurance company has launched its latest innovative product "AIG Cyber Edge" onto the Ugandan market.
Speaking at the launch of the first Cyber Insurance product in Uganda, Ann Othieno, the Managing Director of AIG Uganda noted that cyber security has never been more crucial with the internet becoming an integral part of all sectors of the economy.
"Cyber exposures are one of the most prominent risk concerns on a business' radar and in a digital age this trend is set to continue. The threat represented by cyber risks is now as tangible as physical threats to a company's assets and has serious knock-on effects. It is this kind of chain reaction that Cyber Edge has been designed to help counteract," noted Mrs. Othieno.
She explained that managing cyber-attacks, threats and risks is always challenging especially when changes in technology happen rapidly creating potential gaps in highly sensitive company information.
"We are excited to launch CyberEdge, an insurance product designed to protect against the full potential impact of a cyber-breach, the solution covers financial, legal, investigative and reputation exposures from a single premium," added Anna Othieno.
In the recent past, Uganda has suffered several cybercrime attacks mostly directed at commercial organisations, financial institutions and government bodies. Many of such attacks have led to equipment failure, destruction of intellectual property, physical damage to property and devastating financial loss.
Any business that holds sensitive customer details such as names, addresses or banking information, has a website, relies on computer systems to conduct business or is subject to a Payment Card Industry merchant service agreement is at risk.  That risk could be a data breach, or it could be a loss of vital business services, and can result in lost revenue, a damaged reputation, legal and regulatory costs – not to mention the associated business disruption.
Ann Othieno stated that AIG Uganda is proud to offer the CyberEdge product to the Ugandan market especially since it has already proven effective in Europe with policyholders benefiting from leading forensic and legal professionals after a cyber-breach.
Why is cyberedge so effective?
CyberEdge covers the obvious and less obvious consequences of cyber risks, enabling companies to continue their day-to-day business, knowing that everything won't 'fall down' as part of the domino effect.
CyberEdge incorporates AIG' expertise in business risk and insurance cover; in addition, it offers access to cyber incident response services from industry specialists KPMG, breach coaching and PR management from Live Wired and legal advice from law firm Norton Rose.
CyberEdge is designed to respond to a variety of cyber risk exposures not covered under conventional casualty products.