Innovation
News
An Ethiopian Man Has Built a Plane, and is testing it on June 11, 2015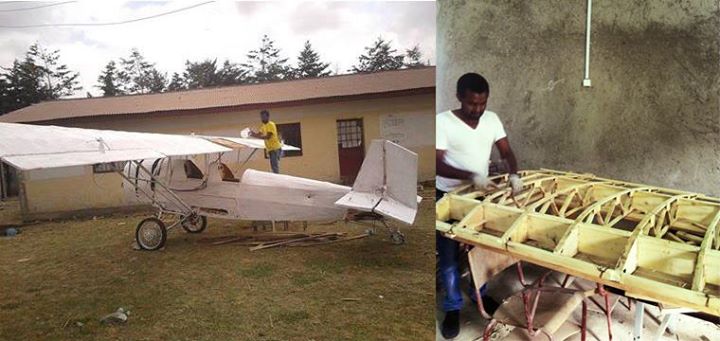 Asmelash Zeferu aged 35 has been working on his own project.
He is building a plane from Aluminum, wood and metal from his workshop.
Asmelash plans to take the plane on Its test flight on June 11, 2015 around Sendafa Town.
He says he begun building the plan on October 10, 2013 and took him a year and seven months to complete. The plane is set to fly at 3,000 feet and can run 182 k.p.h
See below images from his workshop.