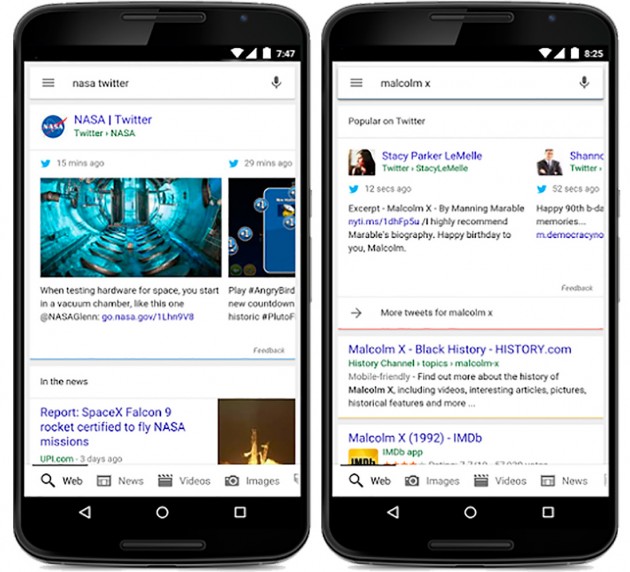 Google and Twitter have announced a partnership to display tweets in search results.
This renews the tieup that ended in 2011.
Google will be able to get more real-time results in its search queries, and help Twitter boost engagement after a period of sluggish user growth which has weighed on its stock price.
"We're excited to team up with Google to bring Twitter's unique, real-time content to Google's search results," said Twitter vice president Jana Messerschmidt.
Search results within the Google app and mobile Web, will ne the first to experience the deal, with a desktop version coming, said Messerschmidt.
"For example, if you're interested in hearing more from Taylor Swift, a quick search on Google will pull up her most recent tweets," she said in a blog post.
The two firms had a similar arrangement dating back to 2009, but tweets disappeared from Google search results in 2011.
Bing search engine has a similar function of integrating Twitter messages.
The deal may give Twitter more traffic, if not revenue.
[Via]