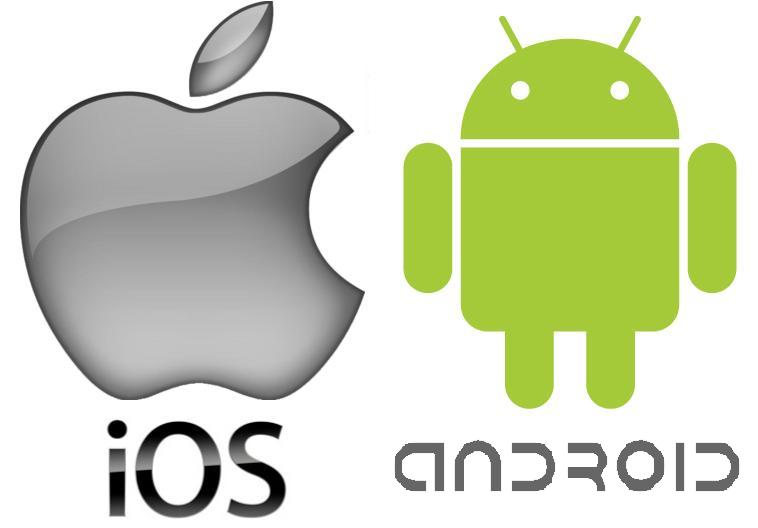 The latest report from IDC has indicated that Apple's and Google's mobile OS continue to dominate the smartphone market, and by a wide margin.
iOS in the fourth quarter took up 14.8%, while Android in the same quarterly length amassed 81.5% of the market. Together, that means the pair combined for a total of 96.3% of the total market.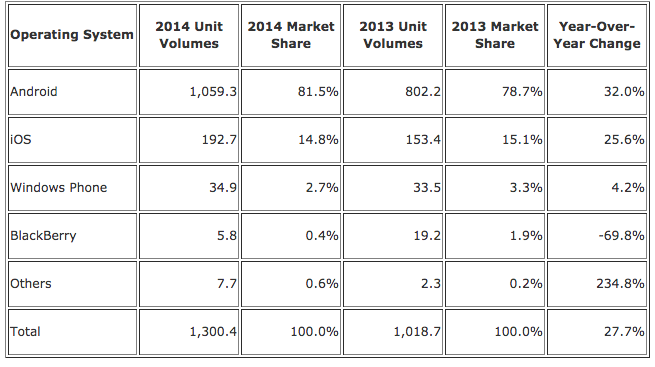 This essentially dominates the competing platforms of BlackBerry, Windows Phone and others.
iOS climbed just over two percent in the latest results, and the report indicates that Apple shipped 192.7 million iPhones during the year. The report suggests that this was based on the strength of the iPhone 6 and iPhone 6 Plus sales.
Vying for third place is still a powerful battle between the likes of BlackBerry, Windows Phone and others.
Via iPhone Hacks