News
5 million users downloaded BBM for Android and iOS in 8 hours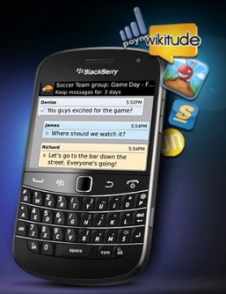 Within 8 hours after rolling out,  BBM messenger for iOS and Android has been downloaded by over 5 million users, the company claims.  They are using a unique reservation system presumably designed to prevent its servers crashing out again.
This is the tweet Blackberry sent out 3 hours back.
Next 5 million in line – your turn! Open up BBM and click "I got the email" to get started on #BBM right away!

— BBM (@BBM) October 22, 2013
It's not clear how many others are waiting for access but the initial figure — racked up eight hours after launch — is pretty impressive. BlackBerry said earlier that six million people had signed up to get updates about the app in ahead of its launch, while an apparent one million Android owners were "using the unreleased version of BBM for Android" following the partial launch in September.
Source: TNW