A relig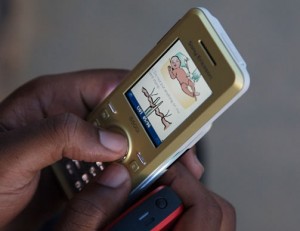 ious sect that calls itself "Njiri ya nsi" has discouraging people from  using mobile telephones as well as being immunised. The sect is said to be originating from Kenya and its leaders are suspected to have crossed over to Kenya after learning of the action that security is hunting for them.
The resident district commissioner (RDC) Margaret Mbeiza, disclosed that security is hunting for the leaders of the sect for frustrating Government programmes. She said the sect was also discouraging people going to school and this has caused over 1,300 children from enrolling for universal primary education in Mayuge district because it is forbidden.
"To them, education is useless and they are misleading followers, especially on the Lake Victoria islands of Jaguzi and Sagiti. Our security operatives are in pursuit of the leaders and they will be prosecuted once arrested," Mbeiza said.
The Sagiti LC1 chairperson Peter Odwori, explained that the children were indoctrinated into the faith by parents at a very tender age.
"They encourage them to go fishing since it is the only resource on the islands. They use the Jesus miracle of providing fish and bread to lure youths into fishing," Odwori narrated.
Stephen Kyakwise, the district education officer said local leaders need to sensitise the people, especially parents.
"Local leaders and heads of schools can help force the islanders to develop a positive attitude to education," he said.
Credit: New Vision