Gadgets
Mobile
News
Smartphones
Infinix's Next NOTE Series Smartphone Targets Mid-to-High End Market
Infinix NOTE 8 rumored to be powerful and fast handset.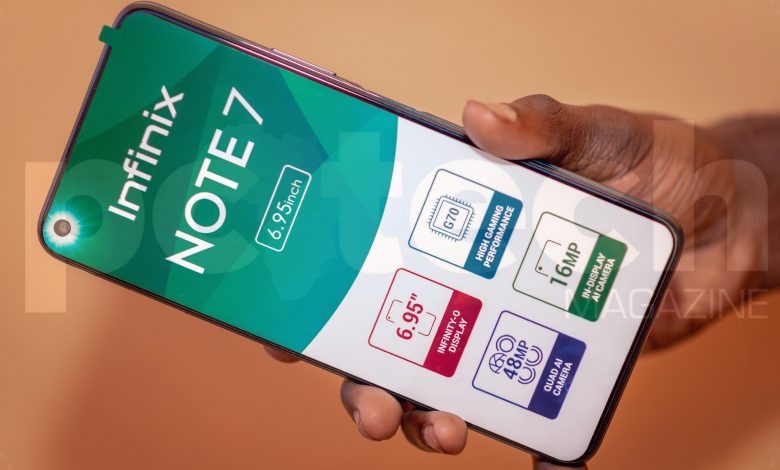 Infinix Mobility is yet to launch a new device in the NOTE series the brand's flagship model targeting the mid-to-high end market segment. The lined up handset is the Infinix NOTE 8 that was announced in October and will be released in November next month.
An insider reveals that the phone is designed and developed with current and future everyday challenges in mind, ensuring that its users can rely on it for extended periods while on the move. The phone will be succeeding the Infinix NOTE 7 that was launched in June this year in partnership with Airtel Uganda.
The Infinix NOTE 8 is rumored to be powered by an upgraded processor that makes it incredibly fast and ensures that the phone provides a comprehensive strong and smooth all-round performance. It's MediaTek chipset is said to be able to power a smooth feeling and uninterrupted experience supported by its massive big battery to ensure users don't lose out on those all important business conversations and updates.
On its cameras, Infinix is known for at least launching its devices with high definition cameras. The NOTE 8 is rumored to come with a 64M Ultra HD 6 cameras which will allow users to capture detailed photos with crystal clear clarity and lifelike beauty. The rumors continue to state that the cameras will be able to deliver uncompromising results under low light conditions.
Other rumored specs of the NOTE 8 include; a 6.95-Inch HD+ Dual Infinity O-Display screen, internal storage capacity of 128GB, 6GB RAM backed on a non-removable 5200mAh battery which supports fast charging 18W. It will have Android 10 coupled with Infinix XOS v.7.1 skin interface.
The upcoming NOTE is therefore believed to be for users who want that long lasting and fast gaming experience, as well as the ability to be creative in your photo or video production. With these attributes in mind, it seems like the new NOTE is not only the rightful successor to its reputable NOTE series, but also an elite smart phone for Infinix to tempt high-end consumers who want to upgrade their smartphones to a whole new level.