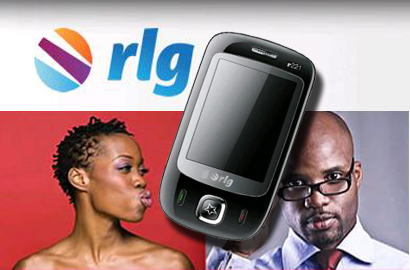 With plans to expand to six other West Africa countries and three Southern African countries by first half of 2013; Africa's leading mobile phone and computer assembler, RLG Communications, has expressed plans to build a $100 million technology centre in Ghana by 2014. RLG also have plans to establish an assembling plant in Nigeria in the near future.
The new center will be used to manufacture components of mobile phone and computers. The plant will also develop software for mobile phones and computers, and also take on orders from other technology giants.
"This will be the first of its kind in Africa, modeled on other tech centers in the world like the Silicon Valley in the USA," RLG posits.
According to Joy Business construction work at the site will begin next month.
The company recently signed a deal with the world's biggest software and program developer, Microsoft in August as a "partnership for the future", granting RLG an Original Equipment Manufacturing (OEM) status. The partnership involves allowing Microsoft's software and programmes including the just-released Windows 8 to run on RLG branded laptops and phones.
A subsidiary of the AGAMS Group of Companies rlg Communications is a Ghanaian-owned limited liability company engaged in the production of communications equipment such as mobile handsets, electronic notebooks, tablets, laptops, LCD TV monitors and more.
The Ghanaian company recently emerged as one of the finalists of the 2012 Africa Awards for Entrepreneurship.