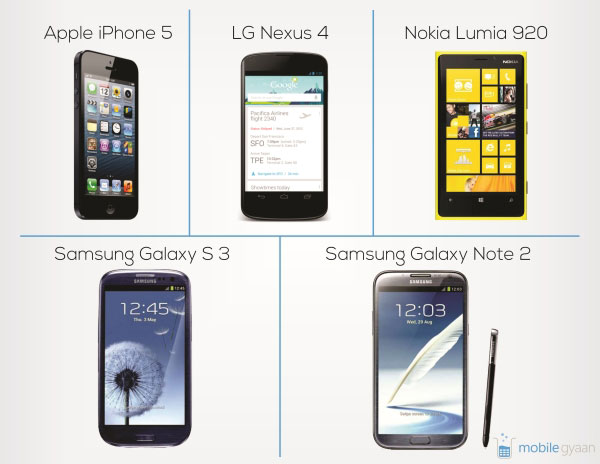 Today, buying a smartphone is just like going out for shopping with your wife. She'll go through loads of varieties, colors, brands of clothes and end up buying something which either she'll like or regret buying as her friend got a better dress than she did. It's more of like fashion, keeps changing everyday. Are you getting my point? What I'm trying to tell you is that buying the perfect smartphone has gotten a lot more complex with so many varieties, competitors and ecosystems.
In this post we will be comparing 5 best smartphones currently available in the market – LG Nexus 4, Apple iPhone 5, Nokia Lumia 920, Samsung Galaxy Note 2, Samsung Galaxy S3 and also let you know why you should for the same. The best of all ecosystems are present on the list. Let's put them up together for a specifications fight first.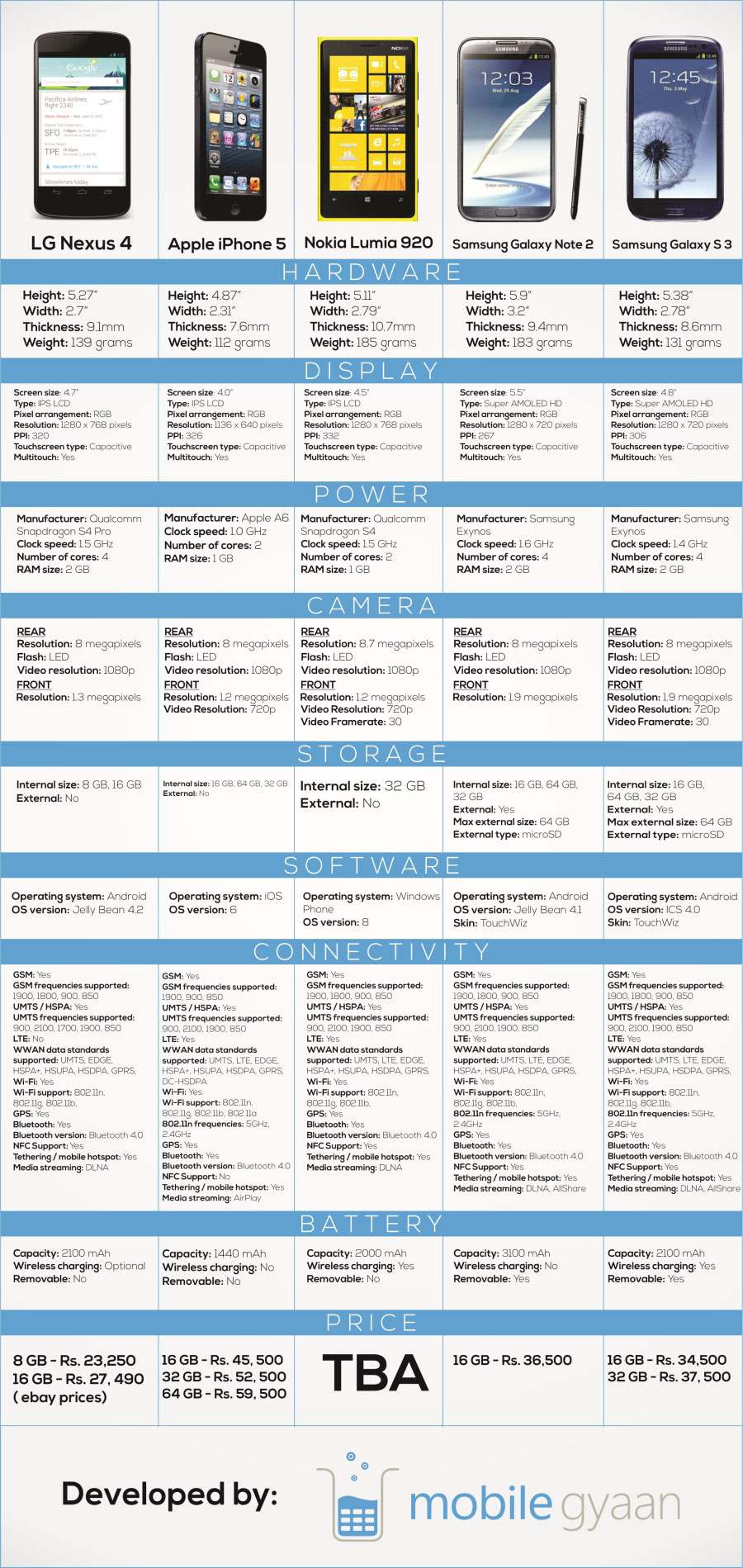 Finally
Again it all comes down to your choice of ecosystem. If iOS is your choice, iPhone 5 is the best you can get. If you're an Android enthusiast, then Nexus 4 is your best bet. If you're looking for best individual qualities like best display, best camera, best hardware, then Lumia 920 with the developing Windows Phone 8 software is your best choice. If you're looking for the perfect Android phone with everything at it's best, then Galaxy S3 is the phone you should be buying.
Lastly, in my opinion, regardless of any ecosystem or individual best characteristic, it's Samsung's Galaxy Note 2 that beats all the above phones. Be it any section, hardware, design, camera, display, software, battery life, etc. It excels equally in all the aspects. It's the best phone right now. Period.
Credit: MobileGyaan