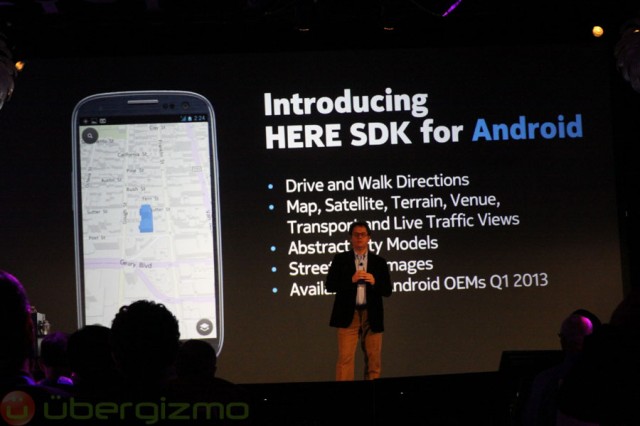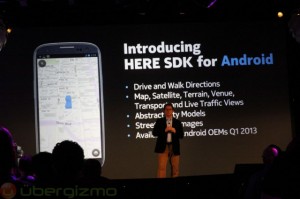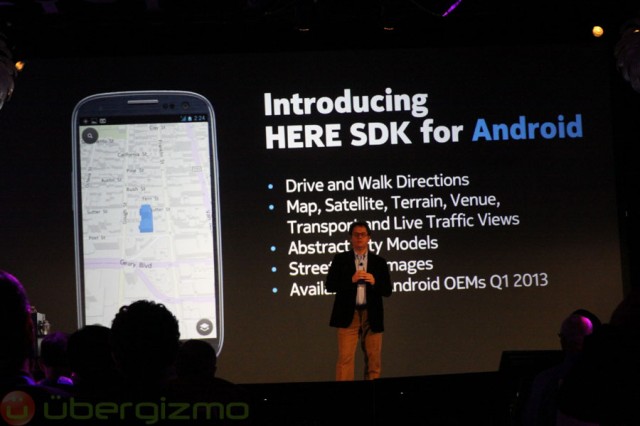 Nokia releases its 'Here' Maps app today for iPhone and iPad as Apple counts the cost of its failed maps experiment in September
The mapping and location-based service allows users to save maps for offline viewing and obtain public transport routes, a tool lacking from Apple's Maps, and also includes voice-guided navigation.
Nokia had earlier announced that the app would launch 'soon', but few users had expected Apple to approve it so quickly.
In a blog post, a Nokia spokesman said that mapping products were "integral" to the Finnish telecoms giant's future and "a key way that we stand out from the crowd."
Standing out from the crowd may be a subtle reference to Apple's disastrous foray into mapping in iOS6, which left central London unrecognisable to most iPhone users, reinstating underground stations closed more than a decade ago and warping bridges.
Here includes the ability to save locations and groups of locations onto a phone or tablet and into a Nokia account, and allows for step-by-step navigation of pedestrian routes and driving directions.
Source: Telegraph