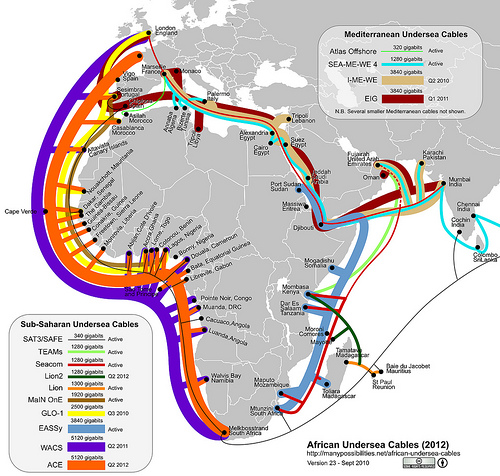 The cable will now be connected to a main submarine cable in international waters for testing, and is expected to go live in the course of the first half of 2012.
The EUR 56.5 million LION2 will connect Kenya to Mayotte, Madagascar, Mauritius and La Reunion Islands. LION2 is an extension of LION, which connects the Indian Ocean Islands to the world. The initial LION was laid in March 2010.
France Telecom, through its subsidiaries in the region (Mauritius Telecom, Orange Madagascar and Orange Kenya), is a major investor in the second phase of the cable and has put in KES 4.18 billion of the KES 7.5 billion. The new cable will be a boost to Orange Kenya, which is actively pursuing deployment of Internet infrastructure in Kenya after it launched a high speed 3G network last week. Meanwhile, Kenya has invited interested investors to build a super-fast, fourth-generation Long Term Evolution (LTE) services network.
LTE or 4G networks boast five times faster data transmission speeds than existing 3G networks and support high-definition video conferencing. The government envisages a Private Public Partnership (PPP) model in which the government would undertake to provide the necessary frequency spectrum resources, while the private sector would meet all the other costs related to deployment and operations
Source: itnewsafrica