Features
South Sudan: A new nation with a domain name dilemma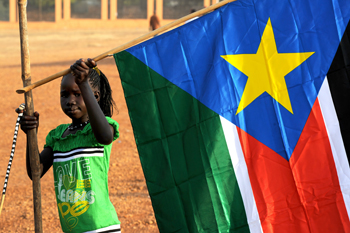 This Saturday the Republic of South Sudan will be born, and this will raise a number of practical issues for the country. Think about it – currency, stamps, passports, diplomatic relations and a whole new infrastructure all have to be considered when any new nation is born.
Then, of course, there's the issue of domain names. Any country in the 21st century needs its own country code top-level domain (ccTLD), and Sudan already has .sd in the bag, so the Republic of South Sudan has a problem on its hands.
Countries essentially have the pick of any two letters within their name, and there aren't many remaining that begin with 's'. The Soviet Union has .su already (even though it no longer exists as a group of countries), which means the only obvious one that isn't already taken is .ss.
Indeed, this is the ccTLD that South Sudan would like, but it's unlikely to be allocated it by the International Organization for Standardization (ISO). The reason is that .ss has very negative connotations elsewhere. Stephen Lugga, a local official, told Reuters last week:
"We want our domain name to be '.ss' for 'South Sudan', but people are telling us 'SS' has an association in Europe with Nazis. We have applied for it anyway."
South Sudan will be in a bit of a predicament if .ss is turned down. Even if we get a little creative with the country's name, and use '.rs' as in 'Republic of South Sudan', this is already taken by Serbia. And .sn is taken by Senegal. In fact, all feasible letter configurations from the country's name are already taken.
Arabic and English are the official languages of Sudan at present, so it may be fine to opt for a non-Latin script ccTLD in Arabic, something that is now becoming increasingly popular.
But given that English is the lingua franca of the World Wide Web, it seems the new nation already has quite a dilemma on its hands.
Source: TNW News