Features
Kenya: Hackers Steal ICC Witness Emails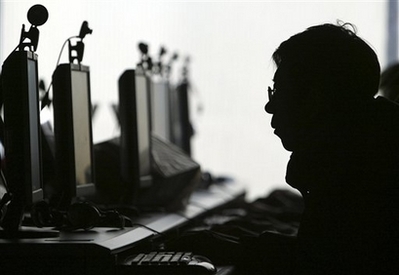 The hackers also gained access into the email communications of two human rights groups handling issues of the 2007-08 post-election violence in the Rift Valley. The Centre for Human Rights and Democracy and the Centre Against Torture are both based in Eldoret.
CHRD programmes officer Nick Omito reported the matter to police in Eldoret where investigations have been launched. Eldoret deputy police boss Benjamin Onsongo said they would investigate the matter after recording statements from the complainants. "This may expose us to serious security risks and we have reported to the authorities to see how we can deal with the matter," said one witness who expressed fear for his life.
The two witnesses whose emails were hacked are from the Rift Valley region. Those responsible for the hacking are said to be people inside Kenya with interest in the hearings at the International Criminal Court. Omito said confidential information from CHRD had been leaked out and was being circulated on the internet.
He said the NGO had taken action to protect sensitive information that the hackers were targeting from the CHRD email addresses. "Such acts are dangerous and obviously expose us to security risks," said Omito. He said the hacking would not deter the CHRD from fighting for human rights and justice.
The hacking comes two months after burglars broke into the CHRD offices in Eldoret and stole computers and laptops containing information on the post-election violence. Police are still investigating that break-in and theft. CAT offices were also raided and several items stolen from their office which has since been relocated for security reasons.
One hacked email from a witness indicates he is dissatisfied with the protection programme under which they have been placed in various European countries.
The hacking took place from last week as the ICC confirmation hearings began at the Hague. Eldoret North MP William Ruto, Tinderet MP Henry Kosgey and Kass FM radio presenter Joshua arap Sang appeared for the confirmation hearings which will determine whether they should face charges of crimes against humanity in a full trial.
Deputy Prime Minister Uhuru Kenyatta, Head of Civil Service Francis Muthaura and former police chief Hussein Ali are scheduled to appear next at The Hague from September 2.
Source: allfrica news