Features
Social media offer firms new forum to resolve client queries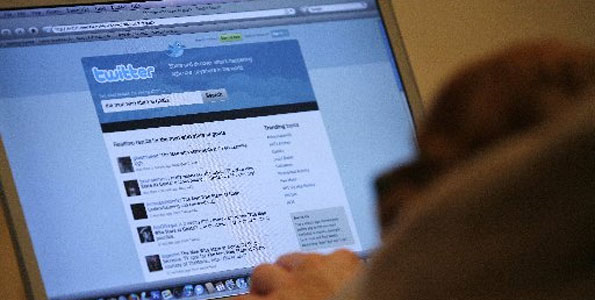 That is why local companies have taken a proactive step to keep abreast with what their customers are saying online. Safaricom's Corporate Communication director Nzioka Waita says serving customers through the telephone is increasingly becoming a hurdle due to the numbers involved.
This makes most frustrated customers opt to unleash their anger online, which could hurt a company's image. This in turn adversely affects the company's investments.
"Investors are always monitoring their own stocks using social media tools… Safaricom is a key stock and if we are not on that space to positively shape our online image and reputation then we are in trouble," says Mr Waita.
Most of the customers — including Safaricom's — have simple queries that could be resolved faster through popular social media sites than by a customer care agent using a telephone.
"It would take a short time for the customer care agent through our @SafaricomCare Twitter account to confirm your personal details…and give instant response that leaves a customer satisfied," says Mr Waita.
For instance, customers seeking to know their PUK numbers need not call customer care since that problem could be sorted through an exchange of a few tweets.
"Not because we can't serve them through the call centre but just the sheer volume of calls is overwhelming… we have invested in a world class call centre with more than 1,000 agents serving customers but for us to be effective not all queries must be handled by phone," says Mr Waita.
"In two to three years, it is likely that all our customer care agents would serve customers on the social media like Facebook and Twitter apart from answering calls….we work with a few influencers on the blogosphere and we use this platform as a sensing tool," he said.
Mr Waita argued that Safaricom employees are also encouraged to use the social networking tools and that way the company has been able to turn its workforce of about 3000 people into evangelists.
"It encourages people to use data more…you cannot sell a product that you do not consume yourself," he explained.
Concurring with Waita, Samsung Kenya Deputy Managing Director, Robert Ngeru says monitoring the social media scene is critical if a company wants to intervene in addressing any negative publicity and to address customers needs as they arise.
Mr Ngeru says Samsung has a dedicated team monitoring mention of Samsung's brands online and often address clients' concerns whenever they arise without necessarily having to engage them in a telephone conversation.
Sometimes customers complain online due to lack of information but as soon you address their concerns they express their satisfaction and that way their followers or friends online get to know about it and that is good for our image," says Mr Ngeru.
He says most customers complain online but as soon as their concerns are addressed, they shout about it and "it goes viral to their followers…bloggers are brutally honest but tt gives us a chance to know what people think about our brand."
Nokia East and Central Africa's communications manager Dorothy Ooko argues that companies' approach to social media must be honest and respectful and they should listen to what customers are saying.
Rich conversations
"Through our Twitter handle @NokiaEastAfrica we participate in many rich conversations in which customers are very real about what they like or don't like… Like in real life, you listen to what people have to say. If it is a genuine concern you try to change and be better. If it is not genuine then you ignore it," says Ms Ooko.
With more than 15,000 fans on Facebook and over 600 followers on Twitter, she says some Nokia customers still prefer to call the company's customer care agents.
"For us, it is about reaching all customers irrespective of the channels they use," she says.
Kevin Sang, a corporate communications officer with Kenya Power, says most customers who reach the company through the social media seek clarifications and answers on various issues such as how to open pre-paid meter accounts, how to pay electricity bills, and complaints on outages.
"We are simply responding to the changing communication habits of our customers. This has enabled Kenya Power to better understand the main issues affecting our customers even as the company strives to give real time feedback and update them on our activities," says Mr Sang. "Our online customers are young internet savvy youth in their 20s and their 30s."
Kenya Power has Twitter, Facebook and YouTube accounts and has actively engaged its customers since end of 2010 through the social media.
According to Mr Sang, online customer queries are currently monitored by the company's corporate communications team. However, owing to increased customer service queries on the social media, especially Facebook and Twitter, the company is initiating a helpline to help respond to them.
"With more customers visiting our social media accounts we are able to attend to their complaints faster," says Mr Sang. "Our customers incur minimum costs contacting us through the social media in comparison to calling our customer care lines."
Access Kenya managing director Jonathan Somen says that companies must actively monitor mention of their brands on the social media to ensure quick intervention in case of adverse sentiments.
Mr Somen say Access Kenya offers an online chat service that enables clients to chat live with the company's sales department representatives.
"We monitor all online media so that any references to us that may be regarding our customer service can be picked up and dealt with to assist our clients," he says.
"There are websites that will bring up all recent references to our company on the internet…we are also an Internet company, so it makes sense to use our own media to talk to our customers," says Mr Somen.
Source: Daily Nation News