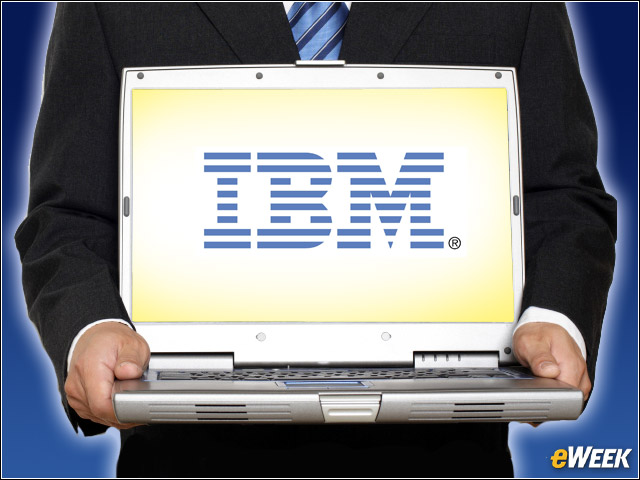 The growth means IBM is now the second largest technology company by market value. Apple still holds the top slot with a value of $362bn (£232bn).
Since the beginning of 2011, IBM's share price has made steady gains and is now 22% higher than at the start of the year, according to Bloomberg figures. By contrast, Microsoft's value has dropped 8.8% over the same time period.
Analysts put the switch in the number two slot down to a decision IBM made in 2005 to sell off its PC business to Chinese manufacturer Lenovo to concentrate on software and services.
"IBM went beyond technology," Ted Schadler, a Forrester Research analyst told Bloomberg. "They were early to recognise that computing was moving way beyond these boxes on our desks."
By contrast much of Microsoft's revenue comes from sales of Windows and Office software used on PCs. Also, Microsoft is between releases of Windows which can mean a fallow period for its revenues.
Windows 7 was released in 2009 and Windows 8 is not expected to be released until late 2012 at the earliest.
Many have also claimed that the rise of the web, mobile computing and tablets spells the end of the PC era. In early August, Dr Mark Dean, one of the designers of the original IBM PC, declared that the centre of the computing world had shifted away from the humble desktop.
Source: BBC News